True Story About The 16years old boy who impregnated this 33yr old woman (Photos)
Following the report of a 16-year-old boy in viral photos with a pregnant 33-year-old woman, – where it was alleged that he impregnated her and had a maternity shoot – after due investigation, it was revealed that he is not the boyfriend of the woman but rather her son and is certainly not responsible for the pregnancy.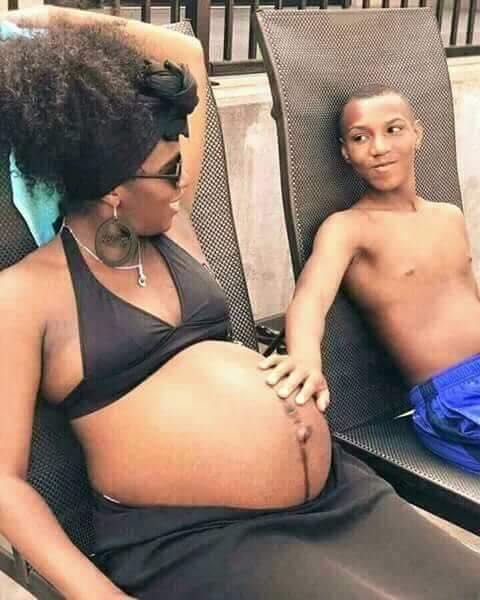 The photos served the rounds on social media but the story accompanying it was actually faux. It had tongues wagging after it was said that the woman is a 33 years old and the 'boyfriend' is only 16 years old and a student of hers.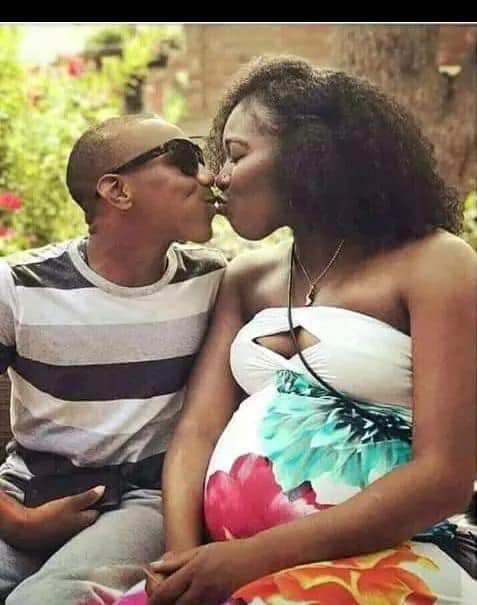 But after a social media investigation, it was revealed that the young man in the photos is actually the elder son of the woman. – just before she put to bed, she and her husband did a photo shoot before the new member of the family joins them.
The story that had initially accompanied the photos sparked outrage on social media but this outrage was vain because it was built on a lie.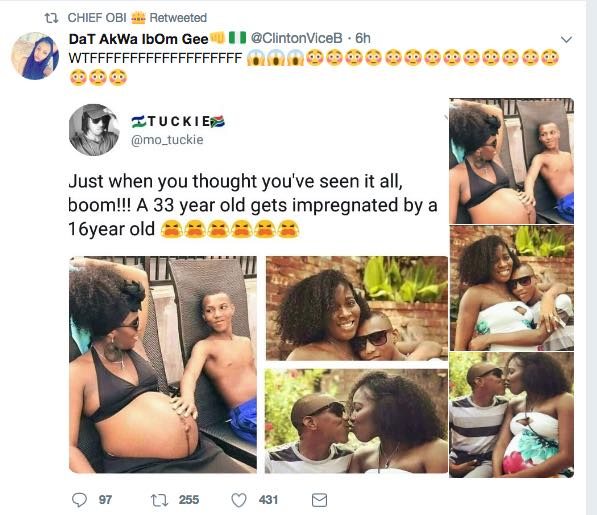 Meanwhile, the baby has actually been born – a handsome little man and the 16-year-old young man is already taking up his responsibilities of taking care of him.