Nigerian man shares photos of himself eating roasted frog meat as breakfast (Video)
A Nigerian man, identified as Baptist Amah, has taken to Facebook to share some of the purported health benefits of eating frog meat.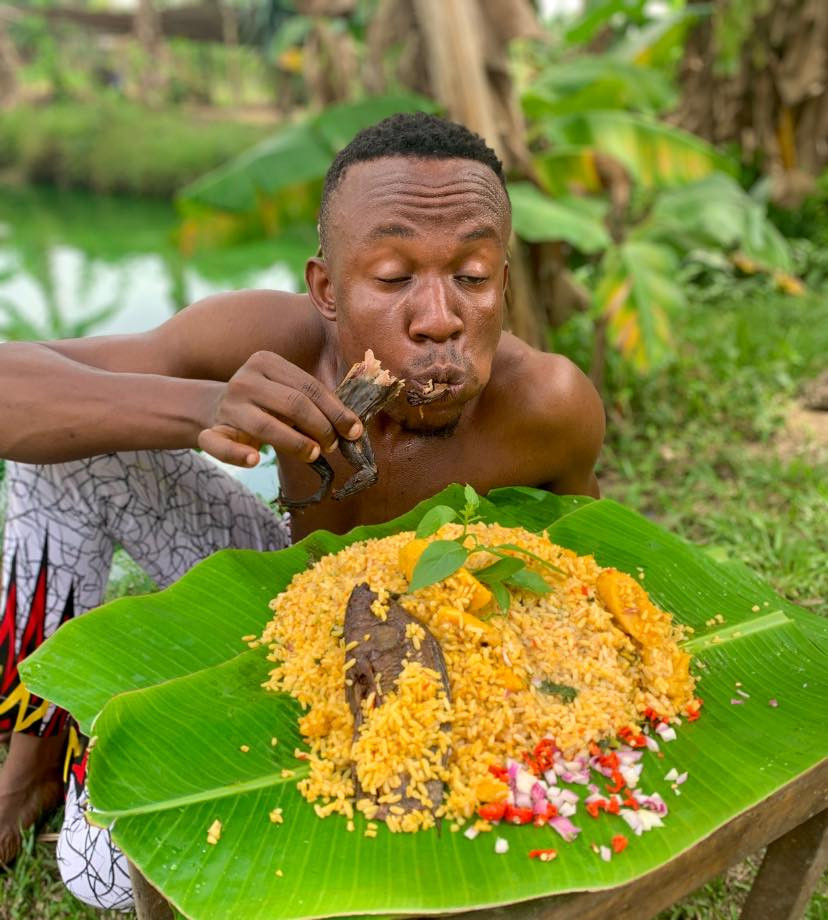 The chef based in Ikot Abasi, Akwa Ibom, shared photos of himself gleefully eating native rice with roasted frog and tilapia fish beside a river, and stated that he recreated a meal that the older generation used to eat.
He also claimed that eating frog meat has so many benefits including treating impotence in men, stroke, cancer, heart problem, asthma, and so on.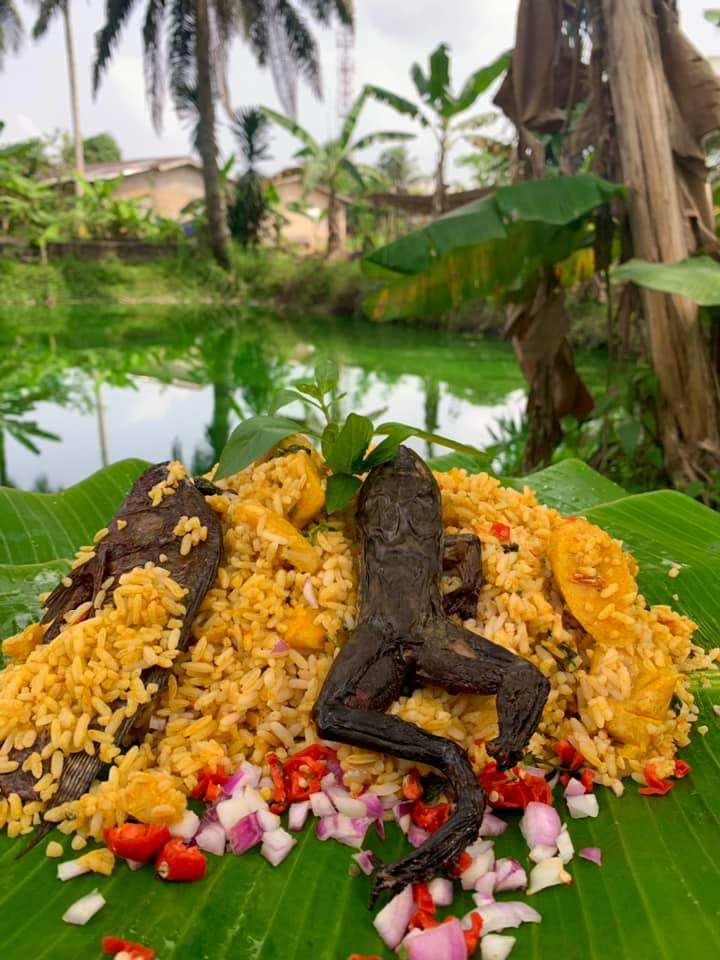 Amah who is known for posting food pictures on his Facebook blog wrote,
"THE SAME WAY OUR EARLY ANCESTORS DID
NATIVE RICE WITH ROASTED FROG/TILAPIA
10 HEALTH BENEFITS OF EATING FROG MEAT
1) Animal protein sources
2) Treating impotence in men
3) Overcoming Heart damage
4) Prevent Asthma
5) Serves as Antibiotic
6) Heal Injuries quickly
7) Prevent Bronchitis
8)Overcoming Stroke
9) Good for diabetics patients
10) Overcoming cancer"
See more photos below,