Two clout chasing Nigerian teenage girls have gotten people talking on social media after sharing some suggestive pictures on Twitter.
The girls were spotted in some sensitive positions right inside a house believed to be owned by one of the girl's parents.
Despite the knowing that the country they live in has zero tolerance for lesbianism or homosexuality, one of the girls was bold enough to write: "My main, I love you forever".
Those pictures has generated several reactions from people on Twitter.
One person commented:
"Is the king of that throne aware that u two are practicing doggy before his throne? That's how he will ignorantly sit on his throne and become horny for no reason".
Another asked: "Does your parents know about this? And have you registered for Waec?"
Read more comments below: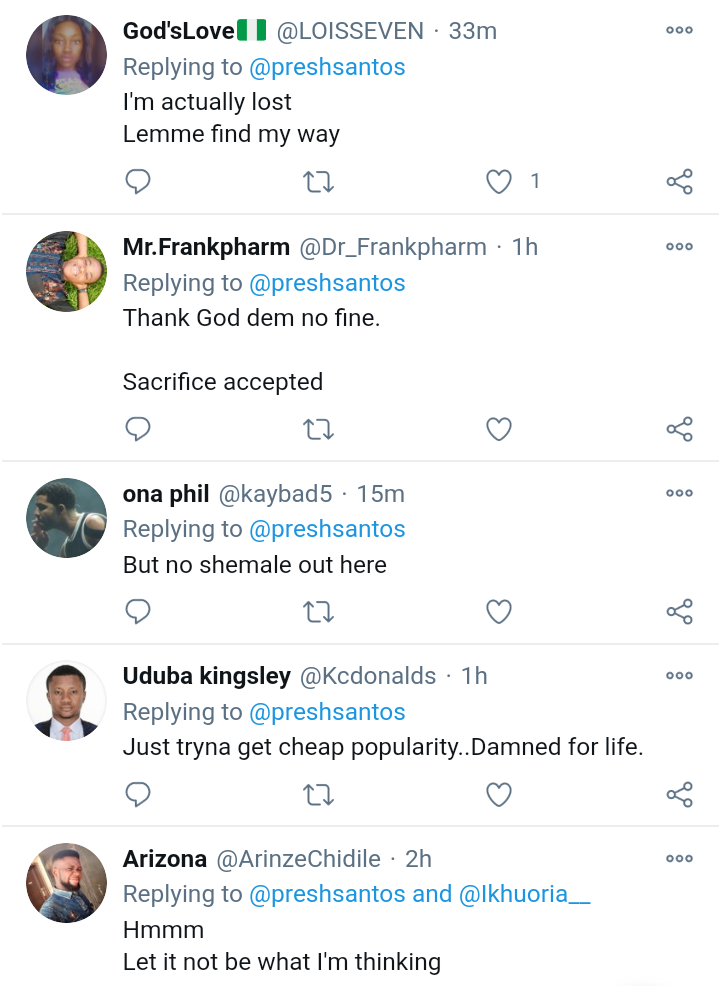 Related