Nigerian Lady Almost Died After Vibrator Explodes Inside Her Veejjay (Watch)
Vibrators are being used by women as a source of pleasure incase a man is not around. It acts as a male being during sexual intercourse.
Since vibrators are artificial tools, they break like what happened to a lady in this story.
Reports indicate that the lady was alone in her room and felt like having intercourse and since there was no man to pleasure her she opted for the vibrator.
She found herself on the wrong side of pleasure after the vibrator she was using to satisfy herself caught fire and exploded in her vagina while she was near orgasm.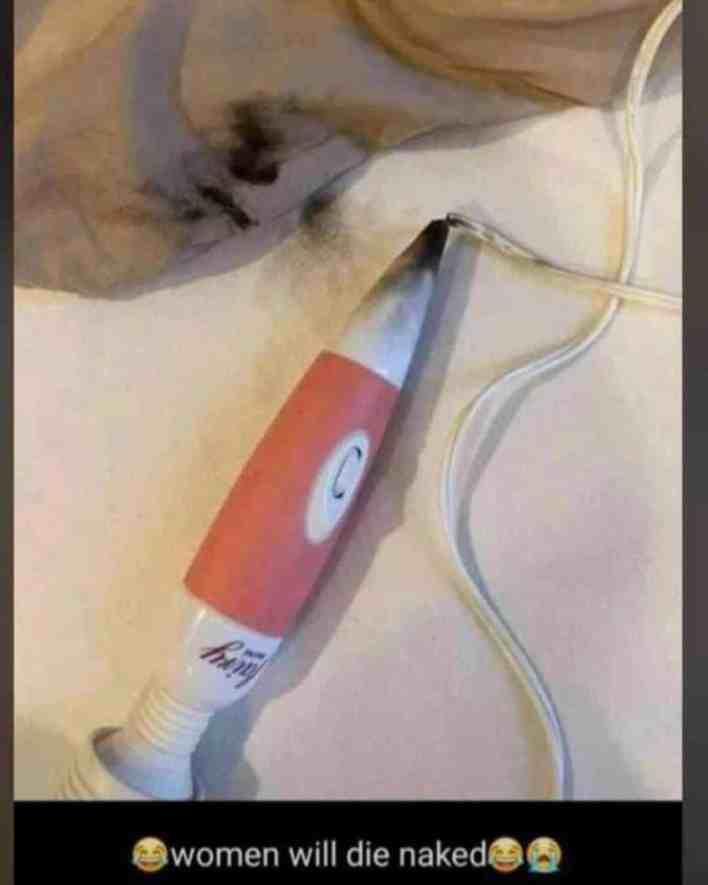 So as she was into the act of using the shaker which was plugged, unfortunately, it developed a fault after which shocked her and exploded in the vagina that almost killed her.
The photo of the vibrator is fast circulating on social media and as seen, it is half burnt from the edge of the cable.