A man has seen wonders after being deceived by his wife for a whole period of 9 years. He could not stomach the shock and fainted after it came to his attention that the apartments he has been paying rent belonged to his wife who happened to be jobless.
Richard Githirwa who happened to have accessed his wife's email came upon the emails from KRA that gave her tax income details and how the house which has 29 more tenants belongs to the wife and that it's managed by a real estate firm. Approximately his rent for the last 9 years is more than 4.8M.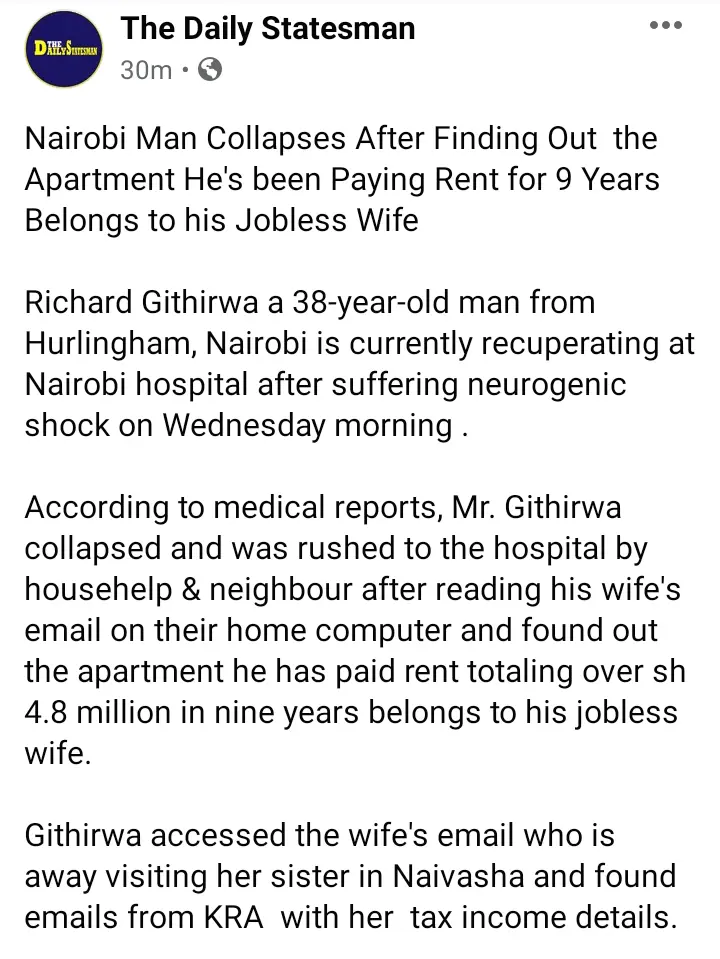 The 38-year-old, Richard Githirwa is still currently under medical attention at the Nairobi Hospital suffering from the neurogenic shock that struck him after the findings.
See the reactions from fans about the same below,