Nigerian Dancer Korra Obidi gives birth to second child at home, streams it on Facebook live (video)
Nigerian professional dancer, Korra Obidi, was live on Facebook as she went into labour of her second child.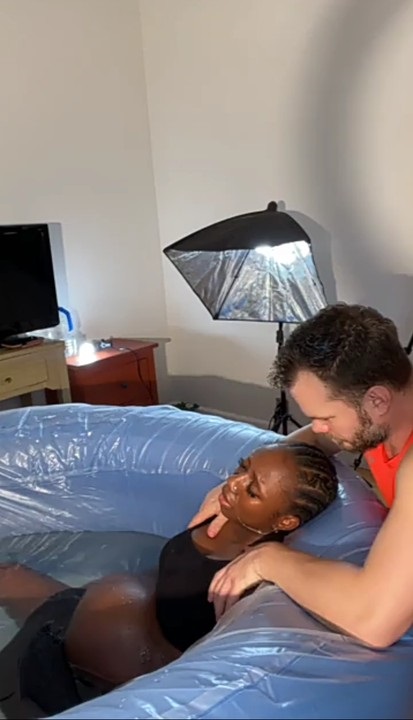 The dancer gave birth to her second child at home through water birth with the help of her husband, an American medical doctor, and sports therapist, Dr. Dean Justin.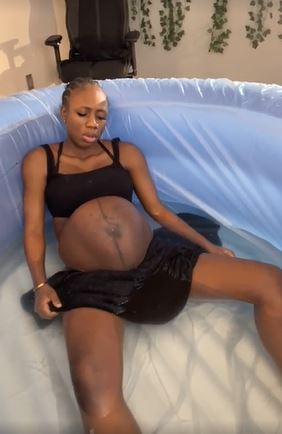 Korra carried her fans and followers along with the entire process as she was live on Facebook.
Speaking on the procedure, Korra's husband noted that the process was fast and took two and a half hours. He added that his wife was strong, wasn't worried and powered through it.
Korra, on the other hand, took to Instagram to share a family photo with their new addition, writing,
"Welcome to the latest addition to the # Deanclan @ athenadean_ family."It was an unmedicated natural water birth on Live Video Facebook by the amazing @thevitalwoman. The most empowering experience was holding my baby in my hands. My family, @drjustindean and @junedean_, rescued her and welcomed her into the world."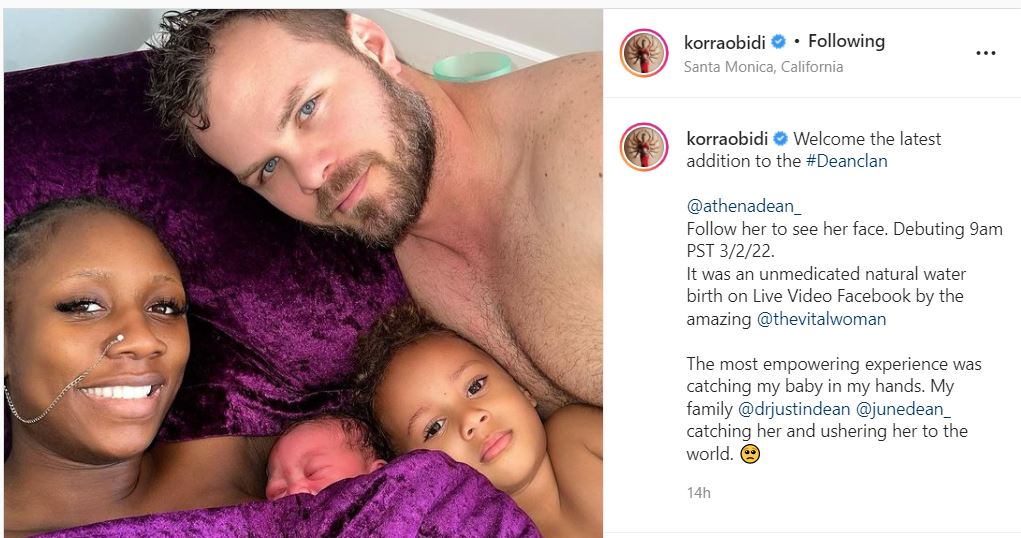 Watch video below,