How We Make Money From Your Empty Bank Accounts – Phone Thief Confesses (Video)
In an interview with The Sun, a convicted and now repentant ex phone thief who goes simply by the name Steve, talked extensively about how phone thieves make money once they get your phone. Even if you think "make them steal na, nothing dey my account", think again because once these people collect your phone, they can collect up to as much as N300,000. YES!
Let me stop talking and just allow you read what Steve said. Once you're done reading, then we'll talk.
Steve's Confession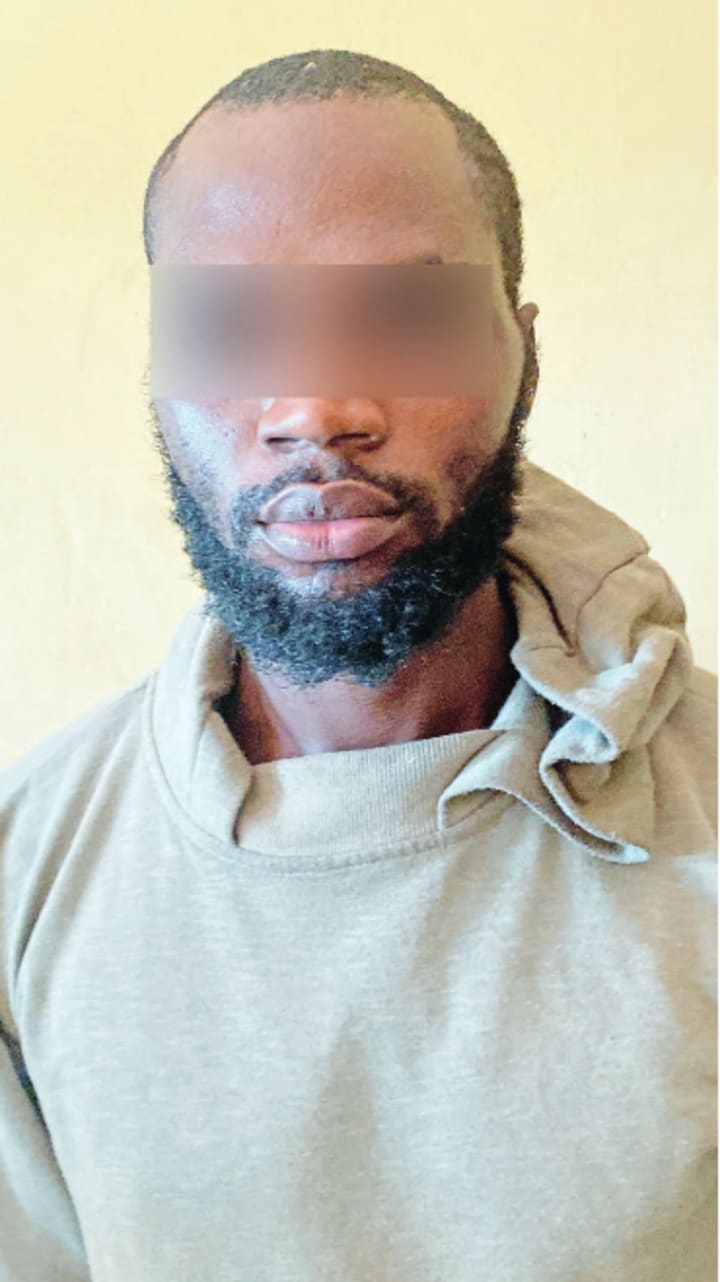 I am 26 years old and a graduate of Economics. I graduated four years ago and I have submitted my applications at different places but I am yet to receive an ordinary invitation for test. It was while I was hanging out with some friends at Festac that I was introduced to this line of business. Initially we concentrated on wooing gullible women and men into a fake relationship, but a lot of persons are now aware. And that makes that 'business' difficult. It was the reason we explored the SIM card option. We normally buy some of these SIM cards at Orile or Mushin. The people who collect these stolen phones do not know how to use it and they know about our trade. This is why we pay for it before it is given. It depends on the area where such phone is stolen and the time of the week. It's more expensive if it is gotten from Ikeja, Lekki, Alaba International market or Oshodi. The owners are mainly businessmen and women and there must be money in their accounts.
Steve said that once he gets the phone, he inserts the SIM card into a cheap phone because:
If you use smart phones, the police or DSS can easily track you down. I dial *425*100#, this will show the bank the owner of the SIM is using. If the Bank is Access Bank, then I'll dial *901*00#, it will show the account balance of the person. If I want to reset the PIN, it will ask for the account number of the person and date of birth. The account number, some do save it on their contacts and some don't. Sometimes we are lucky and see passwords, so if I see the account number on the contact, I will use the person's BVN to bring out all their details, including date of birth. To get the BVN, I will dial *565*0#. When all the details are revealed, I'll now register with the bank of the person involved. I will start by changing the pin number of that account and I can then carry out my transfers or use it to buy products before the owner will alert his bank. Like I said, we pay more money for SIM cards stolen at night or weekends. This is to give us enough time to withdraw as much as we can before Monday when the banks will resume for the week. We have accounts that cannot be traced and can be operated for a short period before the bank will start asking for personal identification. You can use anyone's BVN to create the account or transfer into another victim's account and withdraw it from there. When the police or bank starts to investigate, they will discover what happened and let go of the person who is also a victim.
Steve also said that salary accounts, no matter how empty, are some of the best to hack into. He said:
We simply apply for instant loan. Those who earn as much as N200,000 a month can collect as much as N300,000 loan without entering the banking hall. When you get access, you can get even instant statement of account which will help you find out if it's a salary account or not. Unknown to the owners who will later recover their line, as soon as their salaries drop into the account, the bank will withdraw it. Some discover it weeks after they lost and recovered their lost SIM. This is why no matter how much you had when the incident happened, alert your bank so that they will block all access. Some will be careless and go and buy another SIM card without changing it at the bank. I do not work with insiders because it is not necessary, except you are into international money laundering. You will need the managers to bring in money and convert it into clean money. The local information or data that we get are mostly from bankers who were sacked. Some of them are jobless and into fraud but the way online banking system is created, it is easy to hack as long as you can lay hands on the phone number used to register the account.
So what can we do to be safe?
Well, according to Steve:
The best way out is to lock your SIM card by putting a password. This can be done by your service provider. You can also put a withdrawal limit on your mobile banking application. If not, pray that thieves or your domestic servants will not steal your phones. We now reach out to domestic servants to steal SIM cards from their bosses, especially the very rich ones. The other alternative is to pray that nothing will happen to your phone. I feel so bad when I remember the families that I caused pain to. I wish I can trace all of them and pay them back. I have promised the police that I will never steal from anyone again. I am sorry.
Wow! What a story. The bit about how they're now working with ex-bankers and how easy it is to hack into the online banking system once you have somebody's phone number is actually the most alarming part of this whole thing. Please oh, let us all be very careful with our phones. The streets are very hot these days and people's eyes are shining more than ever before. Please let us use this information that Steve has provided us to be guided. Na Wa!
Let me know what you think about this story by leaving a comment on my Facebook post. I'd love to hear what you think.
That's All.