Die-Hard Davido fan tattoos his face on his chest (Photos)
The trend of fans tattooing celebrities on their bodies seem to be never ending as another fan as just shown of the tattoo he made of Nigerian singing sensation, Davido.
This won't be the first time a fan would be tattooing the singer on their body… his is just the latest. In photos that's now serving rounds on the internet, the fan is seen with the tattoo placed on his chest, however the quality of the tattoo is one of the reason it's gone viral online.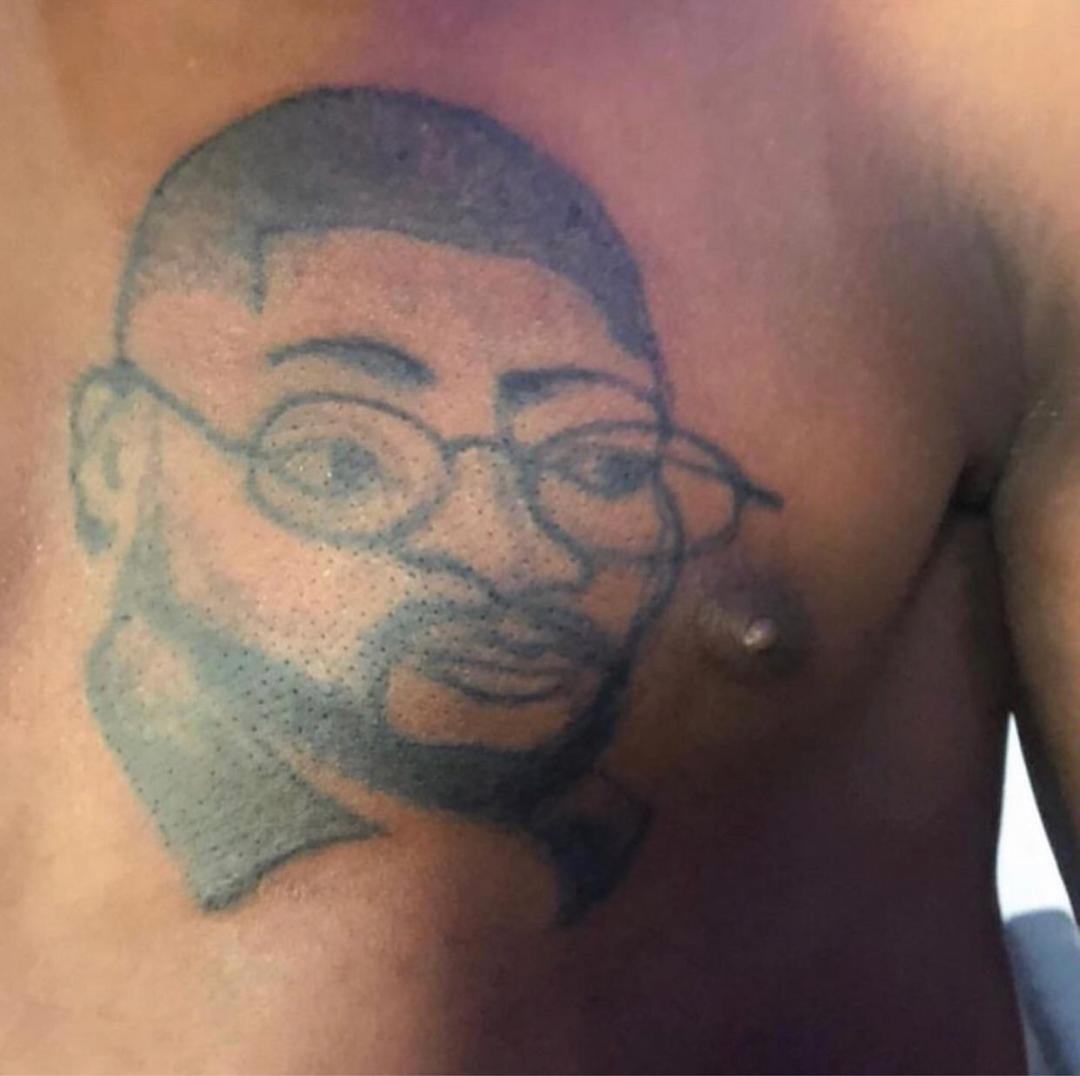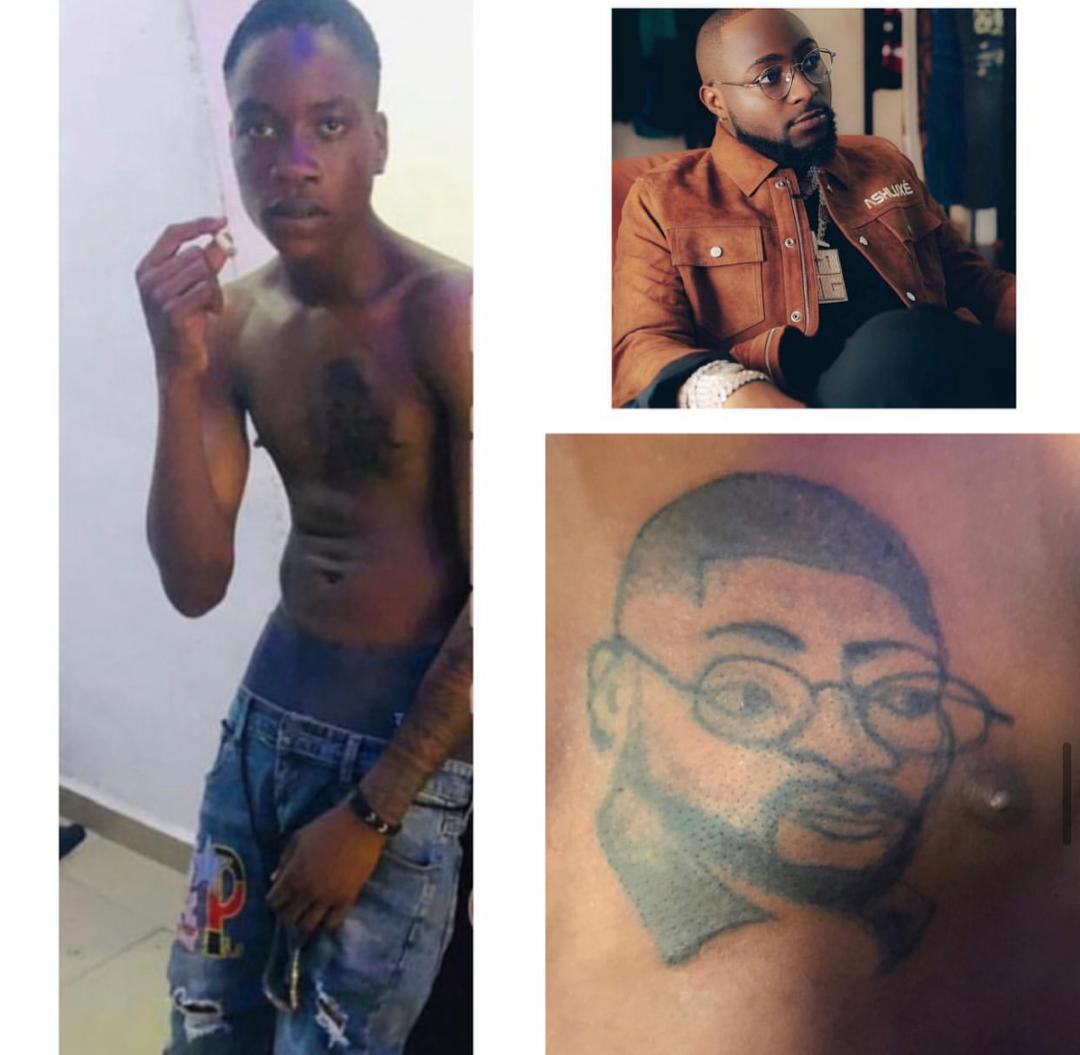 As can be seen, the face that's inscribed, looks nothing like the singer's face so it feels a bit unnecessary to go through such stress only to have a low quality inscription on your body.