19-Years-old Nigerian Boy Proposes To His Old White Lover (Watch)
A young Nigerian man has proposed marriage to his much older Oyinbo lover.
In the below photos, the young man is seen locking lips with the older woman after the proposal.
See photos below: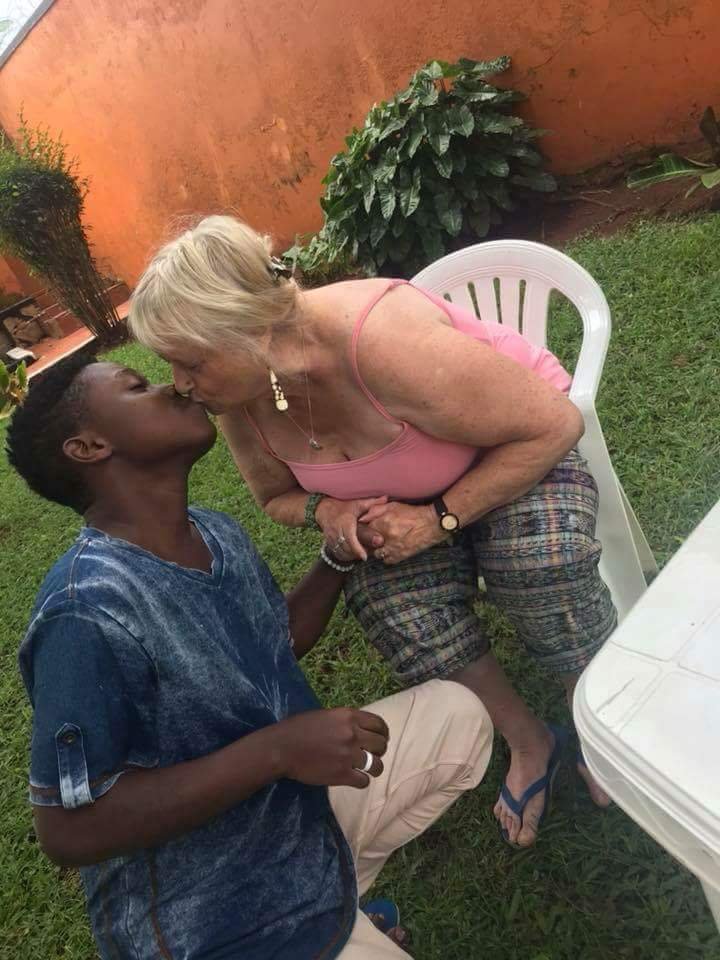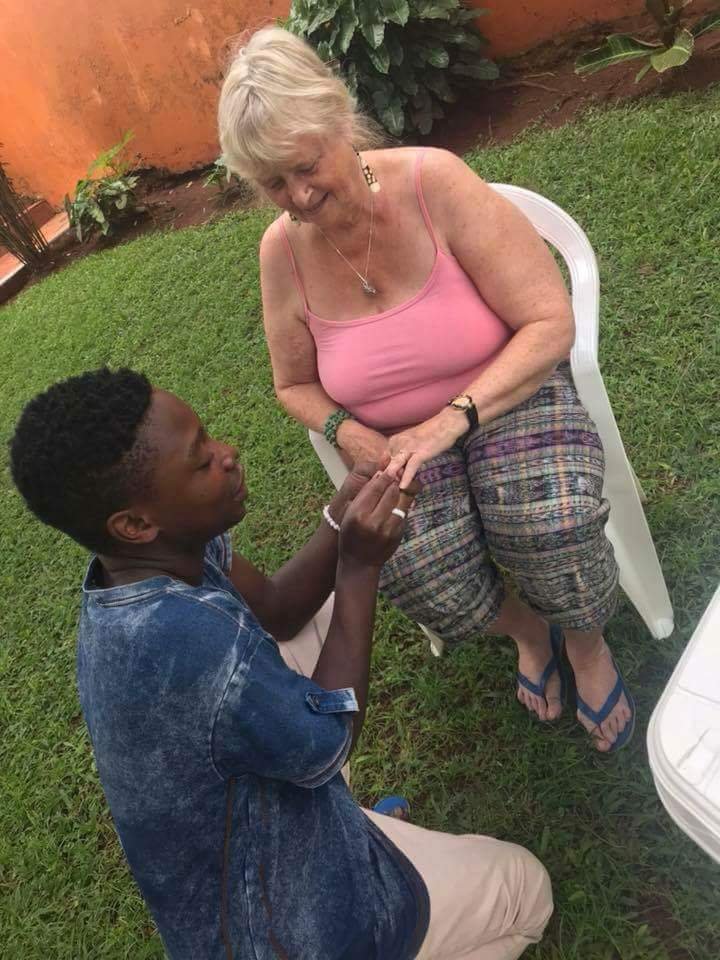 It seems nothing will stop some of us from getting that Green Card or visa. What's love when you have the chance to leave Nigeria and reside in Europe or America?
In America, some male African-Americans get married to white women because it is a status symbol. For Nigerian men, it is just another way to make it to the promise land.
All is fair in love and visas.