General
"Are you feeding me?" – Crossdresser confront market men who harassed him for dressing like a lady (Video)
The video of a crossdresser confronting a couple of market men who harassed him for dressing like a lady was shared online.
In the video that's serving rounds, the crossdresser who was clad in a blue dress, had his nails colored blue and also donned a wig when he visited the market to purchase some things.
He was however harassed by some market men for being a man and dressing like a woman. Responding to them, the effeminate is heard saying "Are you feeding me? I am an entertainer".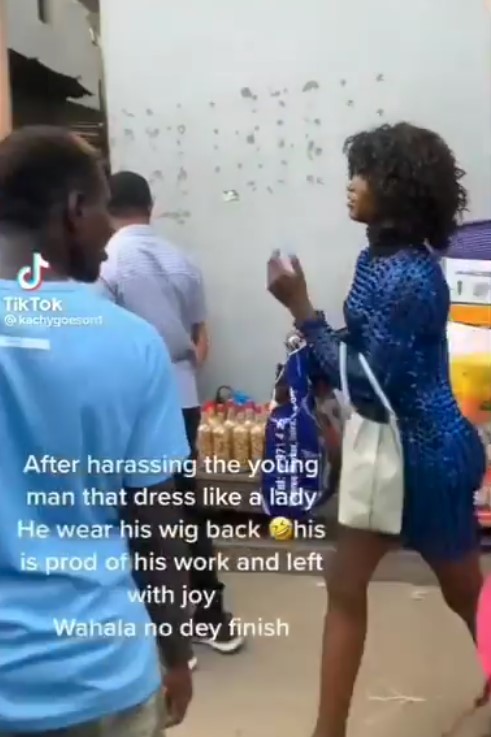 Watch the video as you scroll,
Check This Out