10 Nollywood Actresses With Their Look Alike Daughters (Photos)
One of the major reason any Nigerian will tell you as a convincing argument for why you should have children is: "Don't you want a mini you? Someone you can look at and be reminded of yourself at that age."
Well, if that's the major reason as to why people are having children, then these Nigerian celebrities should count themselves lucky because the daughters they've given birth to are spitting images of the celebrities themselves.
While some of the resemblances are very physical, some are in the mannerisms, in the fashion choices, things that stand out in the child that makes you know, yes, this is indeed the daughter of this celebrity.
For today, I have curated a list of 12 such celebrities for your perusing. I hope you enjoy the list.
**To be sure you don't miss out on any new stories, lists, and articles that I know you'll love, be sure to like and follow my Facebook page. Go on! It's a lot of fun.
1. Omotola Jalade Ekeinde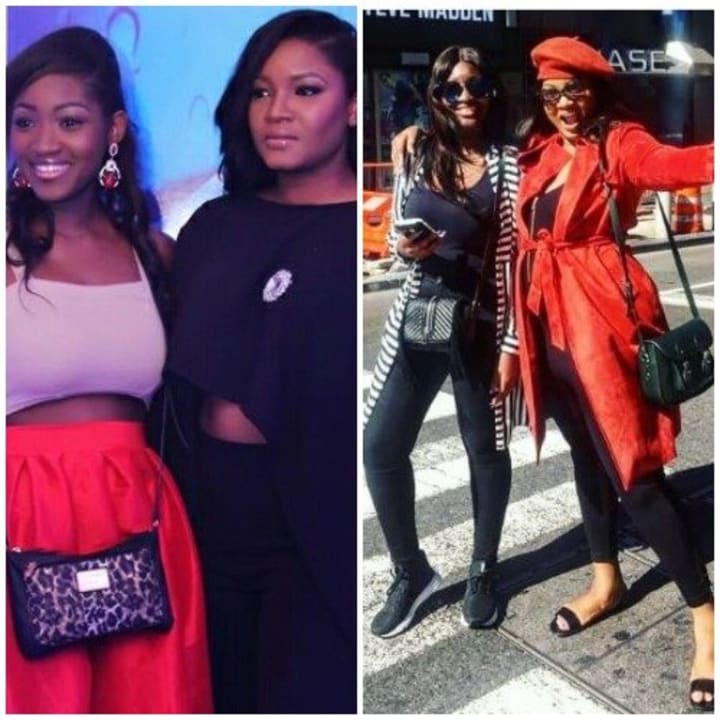 Omotola Jalade Ekeinde and her daughter, Meraiah Ekeinde, certainly made fans do a double take when the Nollywood star actress uploaded a picture of both of them together out and about.
The Nollywood's diva's striking resemblance to her daughter Meraiah is uncanny, and with the genes Meraiah has, we're sure she's set up well for a future of good looks.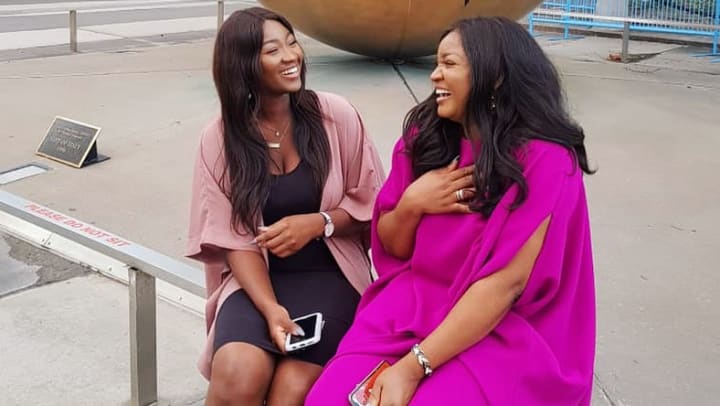 2. Rita Daniels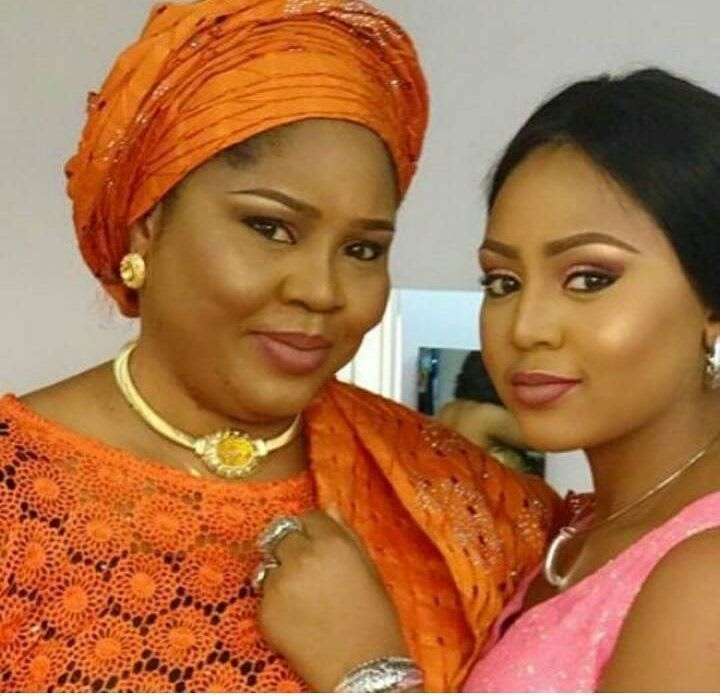 Rita Daniels and popular daughter, Regina Daniels, share a striking resemblance. The two women look more like sisters than they do mother and daughter, in fact, they act this way too.
Talk about a spitting resemblance.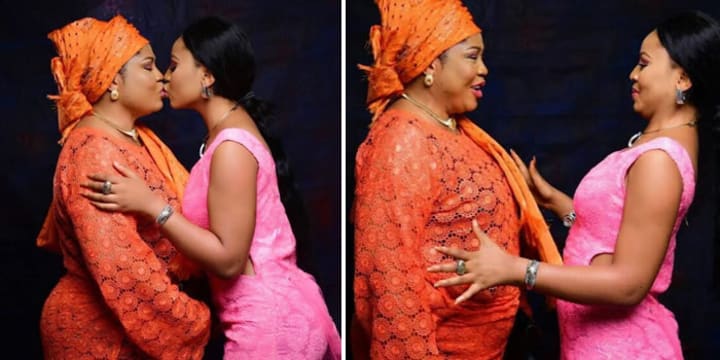 3. Maheeda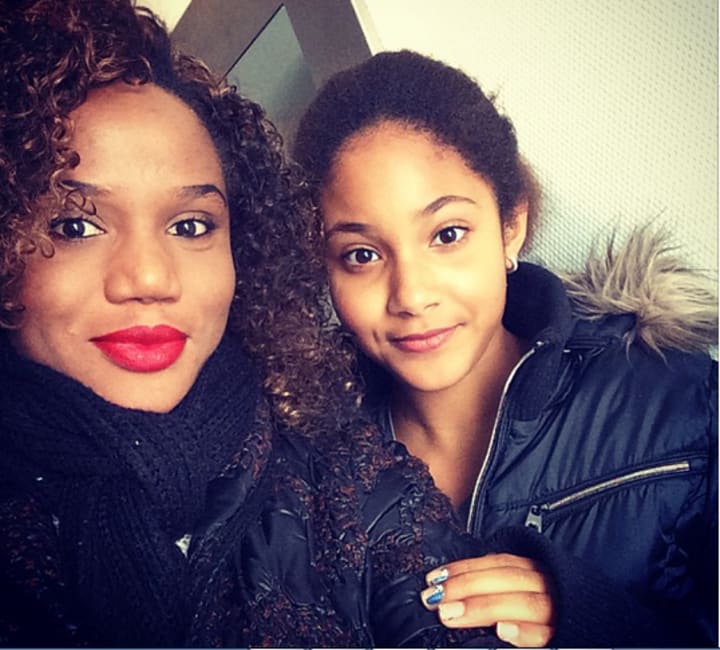 Gospel singer turned controversial commercial singer, Maheeda, showed off her daughter on social media to a slew of surprised comments. People were quick to note how gorgeous Maheeda's daughter was, and some also pointed out that although her daughter is a lot more light-skin than she is, there is a definite resemblance between mother and daughter. What do you think? Do you agree?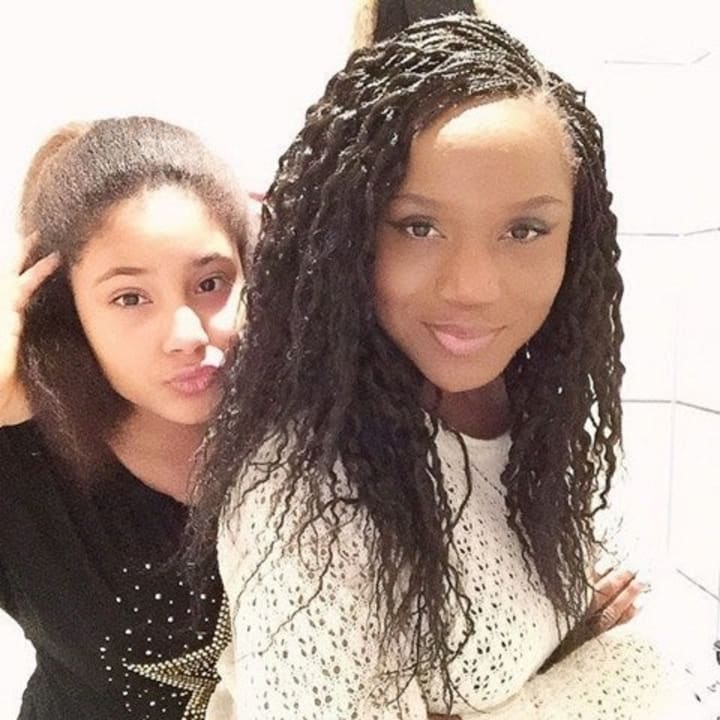 4. Mercy Aigbe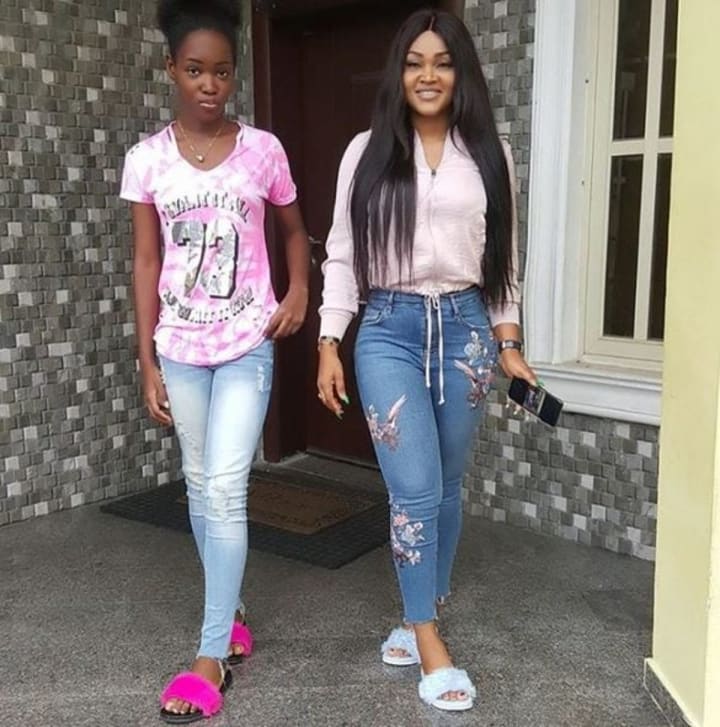 Mercy Aigbe and daughter, Michelle, are another example of a set of people who look more like sisters than mother and daughter.
The pair enjoy doing activities like working out and dancing and having fun together, and the family resemblance between the two is very strong.
What do you think?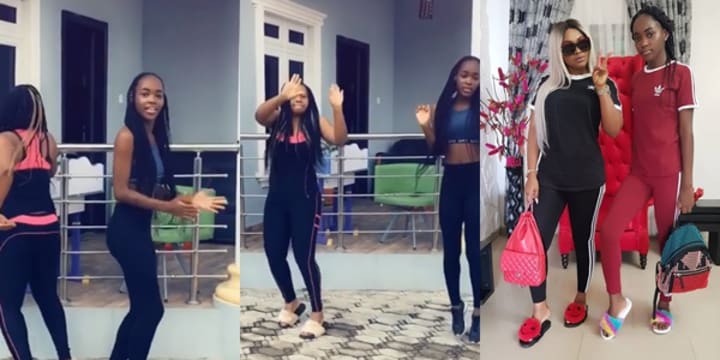 5. Mercy Johnson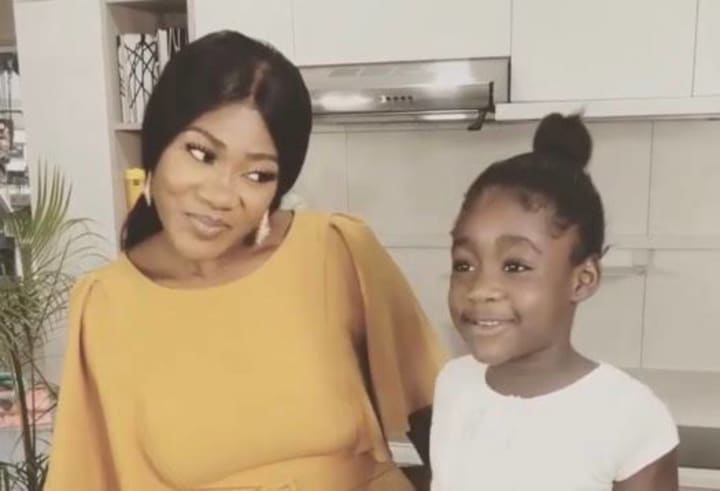 Mercy Johnson's daughter is a spitting image of her mother. At just a tender age, so many of Mercy's features are already becoming so apparent on her daughter's face.
With the good looks her mother has surely passed on to her, we won't be surprised if she grew up to become a replica image of her famous mother.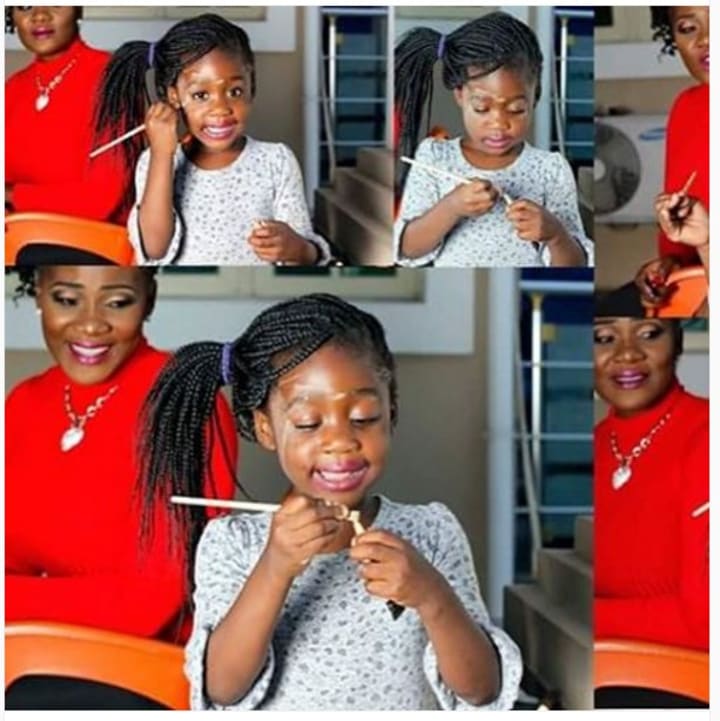 6. Ada Ameh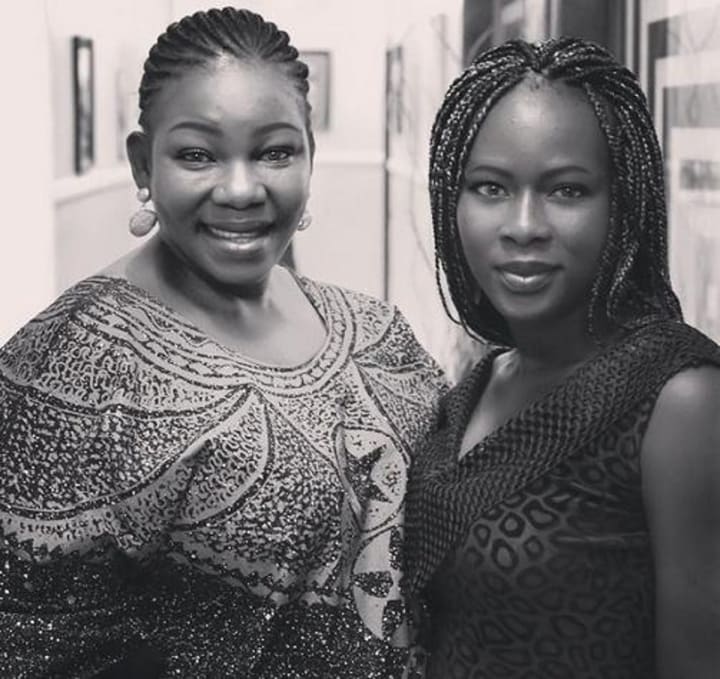 Ada Ameh caused quite the head spin when she posted a picture side-by-side her daughter celebrating her on her birthday.
The picture got people talking because of the striking resemblance between mother and daughter.
It's undeniable!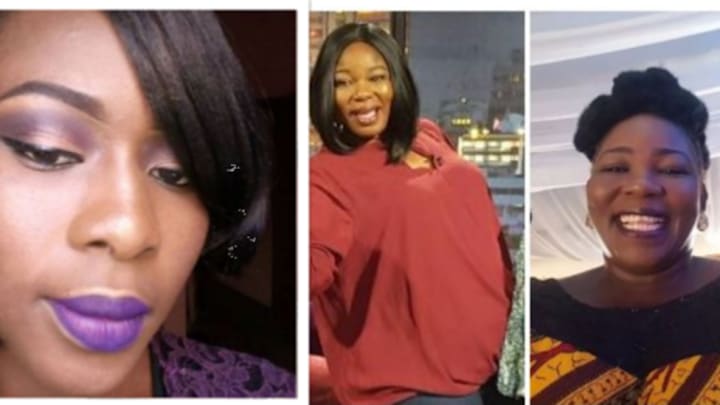 7. Monalisa Chinda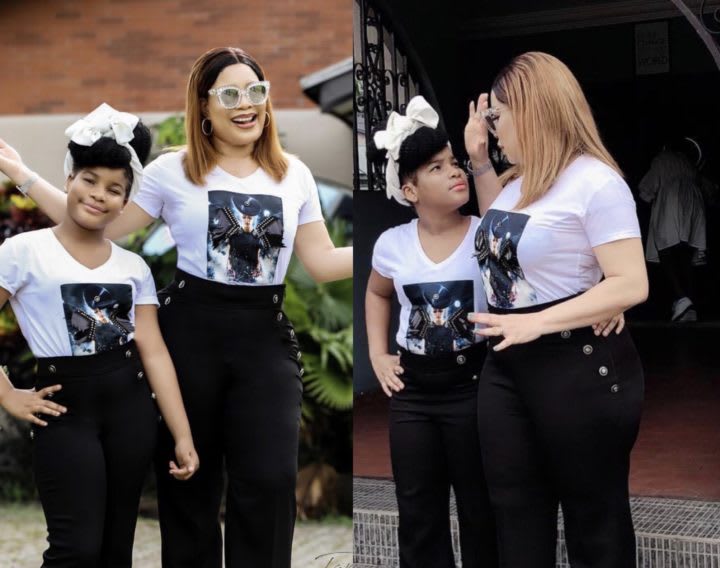 Monalisa Chinda and her daughter from her first marriage, Tamar, make a cute pairing. The two like to dress up in matching outfits, you can tell Tamar really enjoys playing with her mother's things, and you can also tell Monalisa is clearly more than happy to lend her everything to play with.
They make it a habit to flood Monalisa's Instagram page with pictures of them together, and if we're being completely honest, we cannot complain.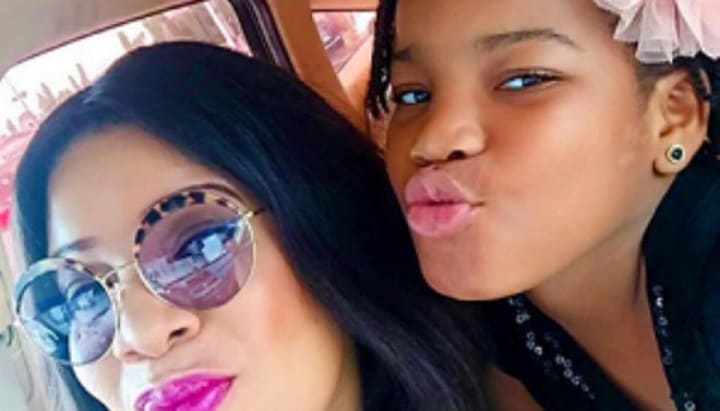 8. Tayo Odueke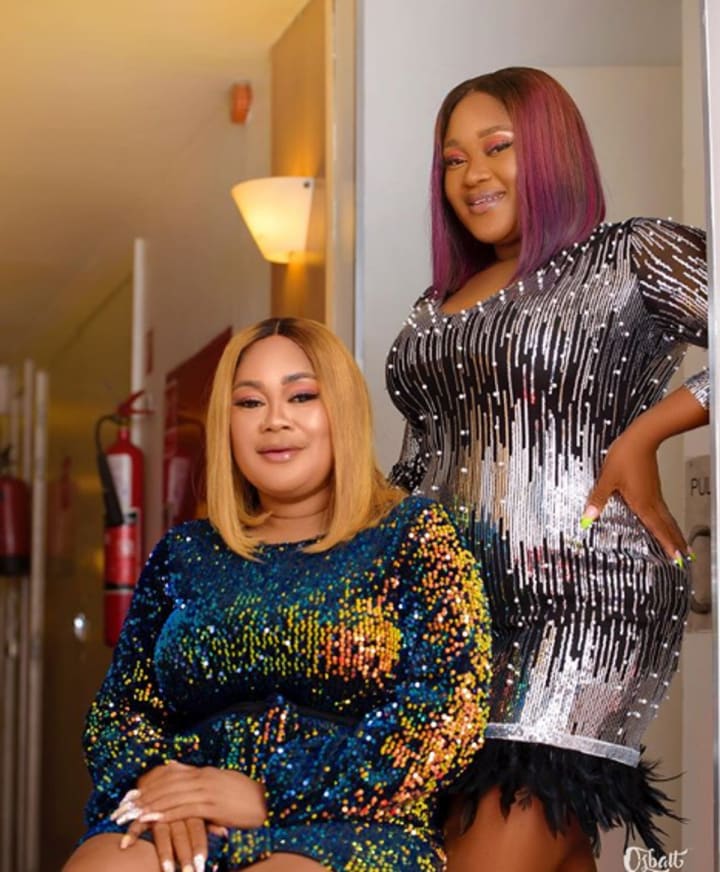 Talk about a spitting image. I literally had to look at this picture twice to point out which one was Tayo and which one was Naomi, her daughter.
When the veteran actress posted a picture of their pair on social media, a lot of comments pointing out how similar they looked flooded the comments section. Honestly, we can't blame the commenters. This resemblance!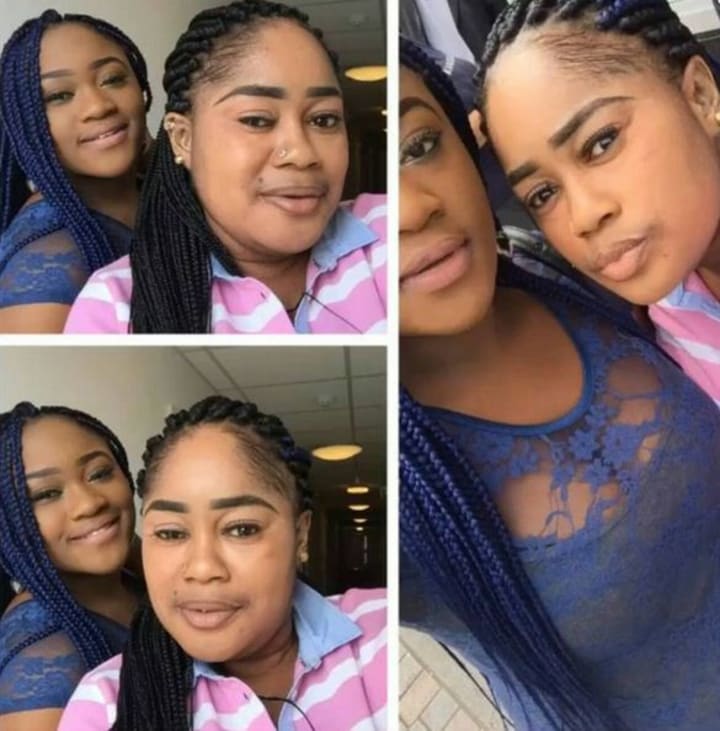 9. Ireti Doyle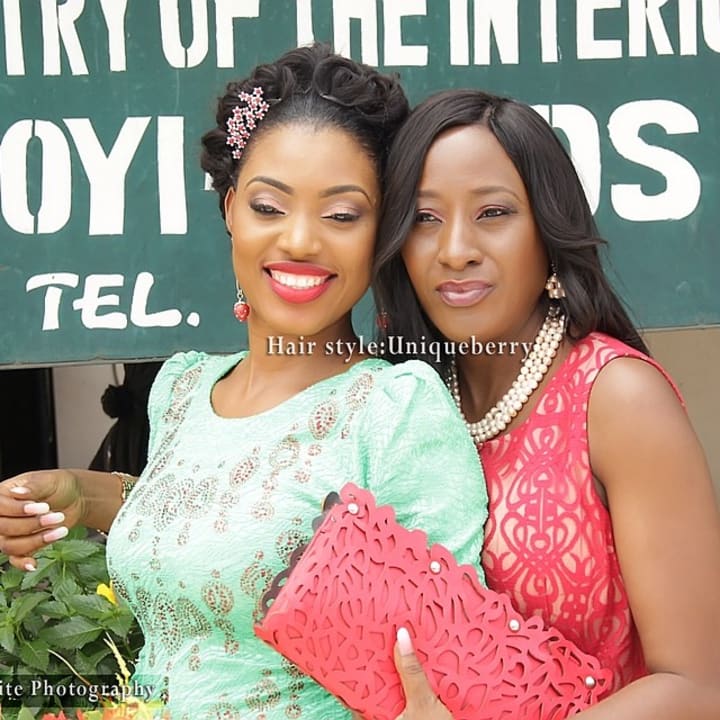 Powerhouse actress Ireti Doyle got pregnant with her daughter, Bimbo, at 19. Being born when Ireti was so young, the two now grown up look more like sisters than they do mother and daughter.
Bimbo now has her own child and it will be interesting to see if any of Ireti's features present on that child the way they did on Bimbo.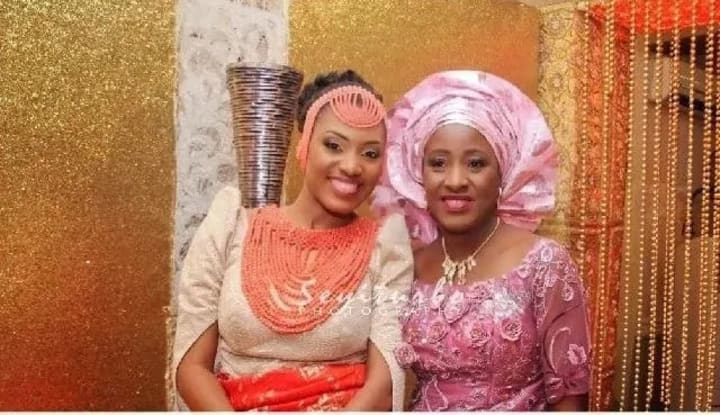 10. Iyabo Ojo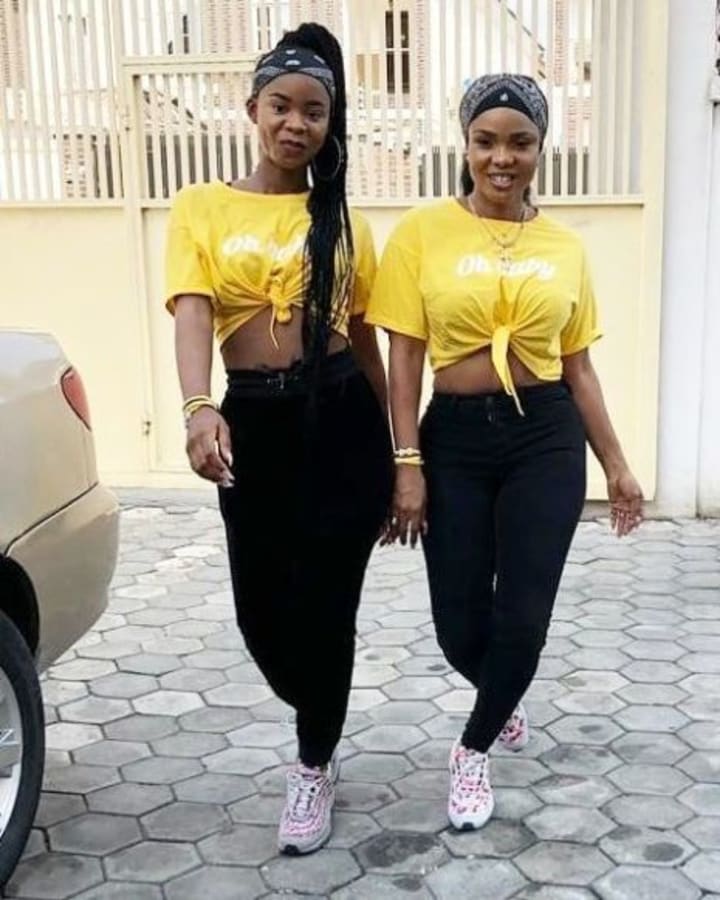 I'll let you play the guessing game: sisters or mother and daughter.
From the matching outfits to their matching energies, Iyabo Ojo and her daughter are a matching duo.
What do you think?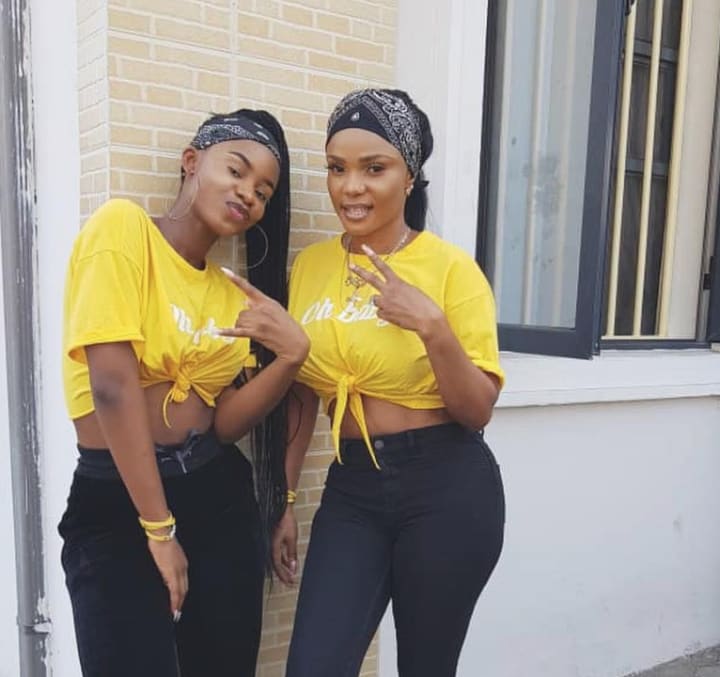 11. Waje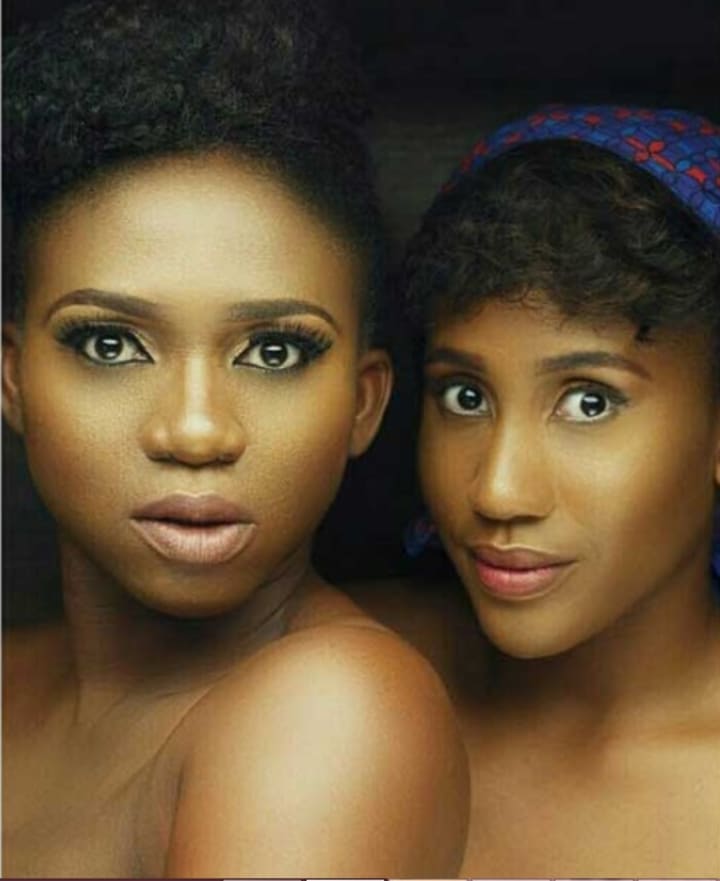 Nigerian singer, Waje, kept her daughter, Emerald, hidden for so long. But when she finally started posting pictures of Emerald, the similarity between mother and daughter was uncanny.
Emerald has since gone on to feature in a number of Waje's music videos and we must say, these two…definitely mother and daughter, no contest!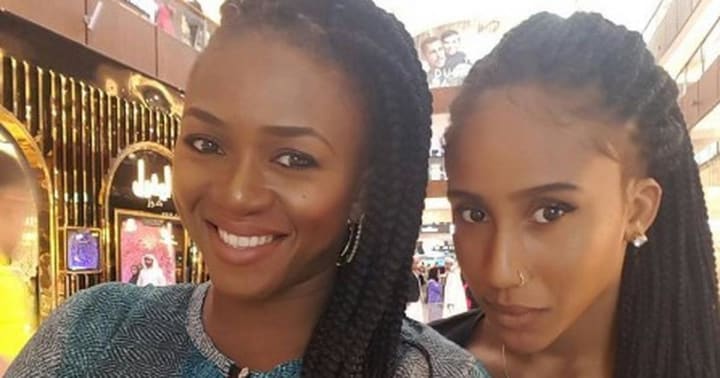 12. Patience Ozokwor.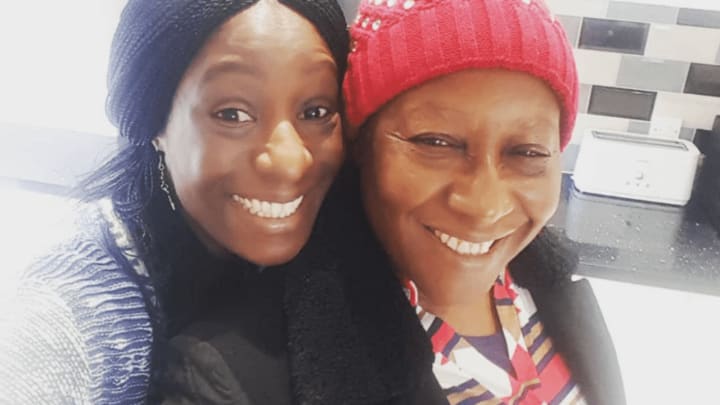 Patience Ozokwor aka Mama G, G for General's daughter is a spitting image of her mother. When pictures of the daughter hit the internet, the internet was very quick to point out the similarities in the way they look.
What do you think? Do you see the resemblance?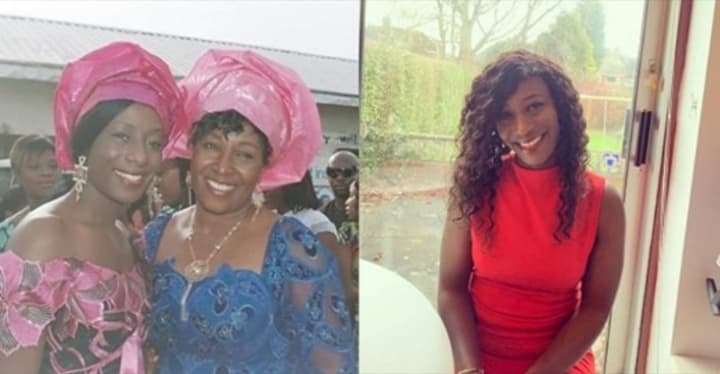 That's All.
Who did you think had the most resemblance? Who did you think had the least?
Feel free to comment on my Facebook post to let me know your thoughts. While your there, also make sure to like and follow my Facebook page so you don't miss out on any new articles, lists, and stories I'm sure you'll love.
Joy As 70-Year-Old Indian Woman allegedly Gives Birth To First Baby After 46 Years Of Barrenness (photos)
An Indian woman who gave birth at the age of 70 claimed it was never too late to become a mother for the first time, and that her life was now complete.
Daljinder Kaur gave birth on April 19, 2016, to a boy following two years of ⒾⒻⓋ at a fertility clinic in the northern state of Haryana. After nearly five decades of marriage, Kaur and her 79-year-old husband, Mohinder Singh Gill, welcomed their first child.
"I feel blessed to be able to hold my own baby. I had lost hope of becoming a mother ever," said Kaur.
Kaur said the couple, married for 46 years, had almost lost hope of ever having a child and had in a country where is sometimes seen as a curse from God.
"God heard our prayers. My life feels complete now. I am looking after the baby all by myself, I feel so full of energy. My husband is also very caring and helps me as much as he can," Kaur
"When we saw the (ⒾⒻⓋ ) advert, we thought we should also give it a try as I badly wanted to have a baby of my own," she said.
"Everyone asked me to adopt a baby, but I never wanted to. I had faith in Almighty and knew I will bear my child one day," The Times of India quoted Kaur.
Kaur guessed her age to be about 70, which is common in India, where many people don't have birth certificates, but the clinic said she was 72.
The baby was conceived using the couple's own and was now "healthy and hearty" after weighing just two kilograms (4.4 pounds) at birth on April 19, the National Fertility and Test Tube center said
Kaur's 46-year-old spouse, on the other hand, seemed unconcerned with their age. "People speculate about what will happen to our children once we pass away. However, I have complete confidence in God. God is almighty and omnipresent, and he will take care of all of your needs "According to the AFP news agency, he said.
Anurag Bishnoi, who runs the fertility clinic, said he was initially skeptical about going ahead within (ⒾⒻⓋ), but tests showed Kaur was able to carry the unborn baby.
"I first tried to avoid the case because she looked very frail. Then we made her undergo all the tests and once all the results were okay we went ahead," the doctor told AFP.
Some critics worry that the couple's story will give unrealistic expectations to other parents hoping to have children at a late age. But Farrell said while it may garner interest among older parents wishing to through ⒾⒻⓋ she expects most won't move ahead with such plans after being educated about the risks.
The case is not the first in India, with a 72-year-old woman from Uttar Pradesh state reportedly giving birth to twins in 2008, also through ⒾⒻⓋ