In life, there are two major events that are sure to change the course of a person's life: marriage and children. Nigerian actor John Okafor aka Mr. Ibu has been married three times and has a number of children. That means that the course of his life has been changed a number of times and there are lessons he has learned from it all.
Can you imagine not one but two different spouses walking out on you for the same reason? Wow, that must be rough. But that is what happened to Mr. Ibu. In an interview with Punch, Mr. Ibu opened up about how his first two wives walking out of his marriage as well as fatherhood has affected him. Here's what Mr. Ibu said.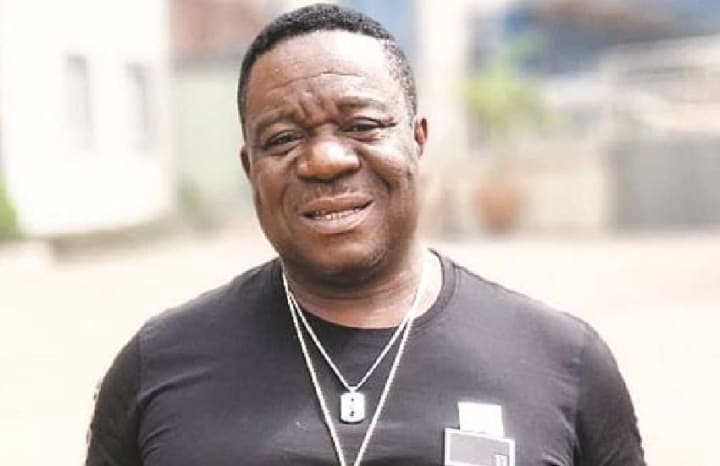 Speaking honestly about his initial irresponsibility as a father/family-man and why his two wives left him, Mr. Ibu said:
When you are young and single it is a big difference from being a married man, and a bigger difference when you start to have children. When you have babies, you are becoming a man, and when you are becoming a man, you are thinking big. There were certain things I wouldn't do that I do now, because I am the head of my family and family comes first. Also, my children look up to me, learn from me and emulate me. I have to show them that I am responsible, so that they can be proud of who I am. God says you should nurture them, provide for them and that is what I do. Fatherhood makes you a responsible person. We have fathers who are responsible and there are others who are irresponsible and careless.

When I started my journey into fatherhood, I was a careless father, but by God's grace I was able to retrace my steps, build up myself and today I am proudly a responsible father. If you are a careless father, who doesn't care for his children, who doesn't have love for his and family, who doesn't have love and passion for building a home, such a person is not a man. I have been able to live up to my responsibilities as a father by providing for my family and making sure they never lack.

You have to build confidence in yourself. You learn everyday as a father, and I never miss any opportunity to learn everyday and this makes me a better parent. I have people who learn from me and I teach them how to build a home even though I had some ups and downs in the course of trying to build a home. My first and second marriages failed; they (my wives) left me after having a child each for me. I wondered what made them make such decisions and they made me know that it was because I didn't have money. This made me know that I have to be able to keep my family and provide for them and make sure that they are satisfied and not have any reason to look down on me.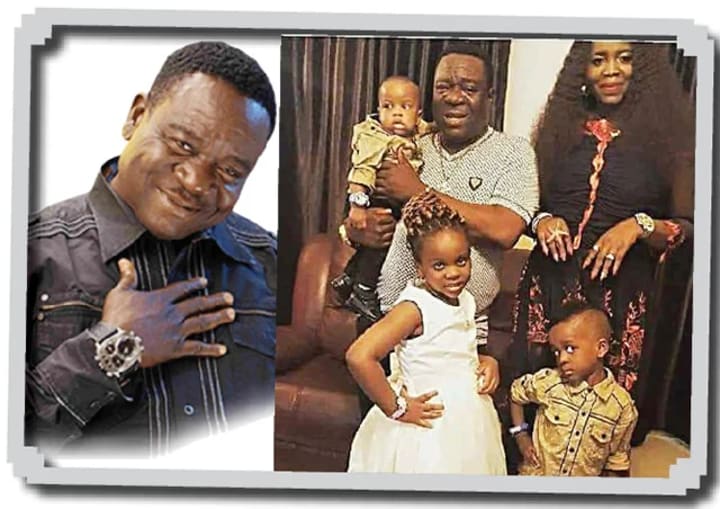 It is very rare to see celebrities open up and take responsibility for their own shortcomings. For Mr. Ibu to admit that he in fact wasn't always a responsible father or family man and now is trying to become responsible and provide for his family as well as keep them satisfied, is a very commendable thing.
The big lesson I learnt from what he said and the lesson Mr. Ibu too has learnt is that maintaining a family is very hard work. It's something one has to be ready for. To keep them, provide for them, make sure they're satisfied, and give them no reason to look down on you is hard so one has to be very prepared to do all that before they make the decision to become fathers. Very important lesson. It's good to see Mr. Ibu happy and thriving in his current marriage. What do you think about what he said?
Why I Quit 'The Johnsons' – Blessing Finally Speaks Out (Video)
Africa Magic's family sitcom, 'The Johnsons' is a long running program that has aired on Africa Magic since 2012. The story revolves around the middle class family of The Johnsons as they strive to survive in Lagos and slowly become successful. It further emphasized a strong sarcasm which make the family unique and full of drama. It stars heavy weight actors Charles Inojie as Mr Lucky Johnson, Ada Ameh as Mrs Emu Johnson, Chinedu Ikedezie as Efetobore Johnson, and also a staple of the show, Susan Pwajok who plays the very popular character of Blessing.
Now, after a whole lot of years being on the show and playing this one character of Blessing, actor Susan Pwajok is now coming out to publicly explain why she left the show. There have been many speculations, rumors, and musings as to why she left.
Here is what Susan Pwajok herself had to say about her exiting 'The Johnsons'
**Before reading on, please make sure to like and follow my Facebook page (Jide Okonjo) so you don't miss out on any new and interesting lists, articles, and stories that I post every single day. I have a really fun page. If you like my page, you will have fun too. So what's stopping you? Like my page and let's have fun together!
So, after years of people knowing her as Blessing, the little girl from The Johnsons, it came as a shock to a lot of people when they started seeing Susan growing up in front of their eyes. Susan is no longer the young girl she was when she started acting on The Johnsons. She has grown and gone through puberty so not only has her body changed, her fashion sense and personality have also changed and evolved over time.
People after seeing new pictures of her speculated that she 'became wayward', and 'snubby' which is why she left the show. Some other people have speculated that because of the way she looks now, her aesthetic no longer worked with the show.
One Instagram user after hearing and reading all these speculations took to Susan's Instagram story to ask directly during a Q & A session writing:
"Y aren't you acting "The Johnsons" again? M no longer seeing you abii you don dey form Big thug girls?"
Responding to the user's questions, Susan responded to the fan saying:
you quws (your question) was making sense till you decided to spoil it. However, i'm not on the johnsons rn (right now) for personal reasons and i'll appreciate it if you stop assuming different things, dw (don't worry) i'll be back on your screens in a bit
Well, there we have it. She left the show for personal reasons whatever those may be. In the mean time, Susan has continued to post more pictures and videos of herself, as well as featured in some advertisements and promotions for different companies. She's not the first person to leave The Johnsons, not too long ago Samuel Ajibola who played Spiff also left the show and he also explained why he left.
I don't know what's going on over there at The Johnsons camp but I hope all is well. The show is still as funny and entertaining as ever though so while these cast members will be missed, the show must go on. What do you think about Susan's exit from The Johnsons? Let me know by leaving a comment on my Facebook post.