General
Veteran Nollywood actor, Gbenga Richards is déád, See What Happened (Photos)
The Nollywood industry has been thrown into mourning again as it loses another gem, Gbenga Richards, an iconic veteran actor.
The thespian reportedly passed away in the early hours of Thursday, May 12, after a long battle with an undisclosed ailment.
Some of his colleagues had in 2021, taken tosocial media to solicit for funds from well-meaning Nigerians to finance his medical treatment.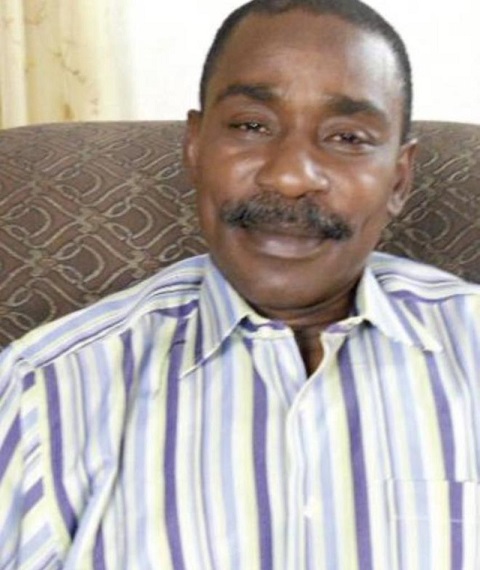 But sadly, the once-vibrant actor who was a force in the movie industry in the 90s and early 2000s, has succumbed to the illness.
Femi Adewale, a media personality and TV Director, announced the devastating news of the actor's death on his Facebook page today, May 12.
"Good night Gbenga Richards.
Another Nollywood icon is gone.
A gem is lost.
My brother and friend is gone to be with his creator.
May the Lord rest ur soul in Jesus name," he wrote while sharing a photo of the actor.
See his post below,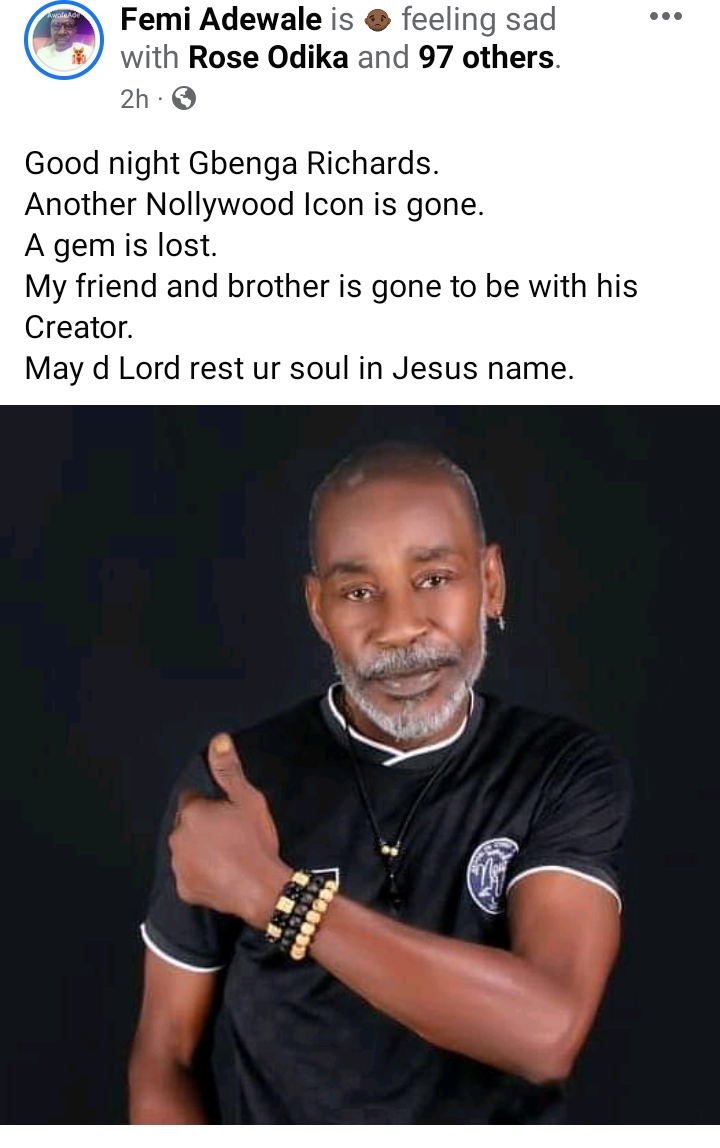 Richards' Nollywood debut was to represent Nigeria with Hubert Ogunde at the Second World Black and African Festival of African Culture (FESTAC) in 1977.
He also starred in several blockbuster movies during his active years like Sango, Mirror in the Sun, Betrayal by Love, Fighting Machine, and others.
Check This Out