General
Day care worker did this to my child, lady shares images after her child got beaten up at creche (Photos)
Some people never care at all especially when it comes to handling their anger. A lady shared pictures on social media Twitter after seeing how badly her child looked when she got home. From thr information she shared lady exposed that she leaves her child at creche each morning to go to work.
Unfortunately this time one of employees at the creche took out her anger in a child. It is unknown how she ended up beating a child like that. However images show clearly that thr person who was beating this child was fighting not disciplining. The behavior left the parent out of words since she trusted that her child will be in good hands.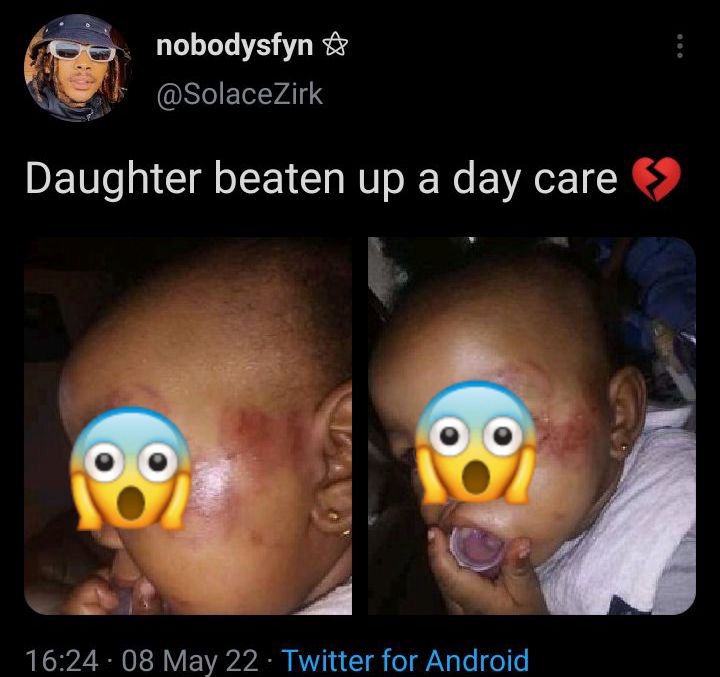 Sadly she came to witness that when parents are far from their children day care workers do as they please with their children. Such behavior will surely bring to light that parents need to watch their children very well. How they behave once they get home and how their body react when they bath them. Above images tells a lot about child abuse, no child deserves this from a teacher.
Check This Out