The Lagos state police command has apprehended Nigerian lady Toyosi, who falsely reported a kidnapping and rape on Twitter.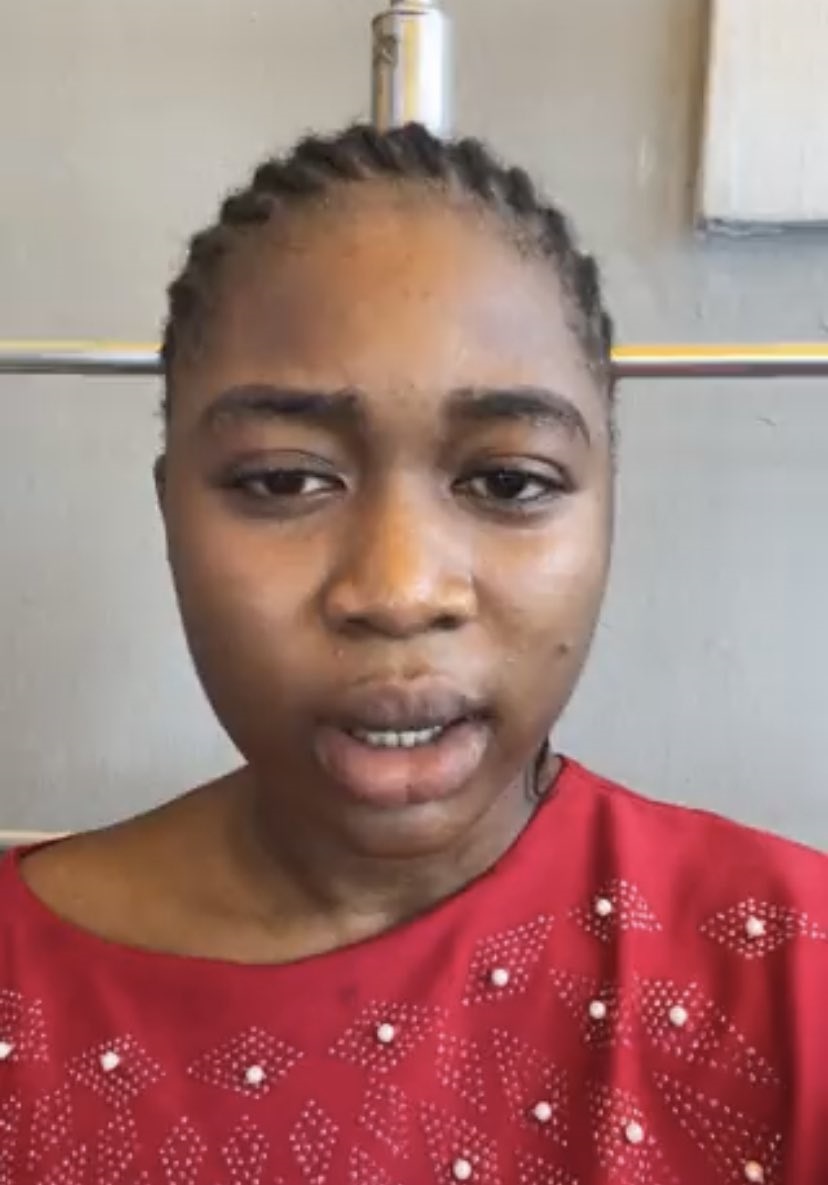 Earlier today the young lady took to her Twitter page to cry for help that she was being raped and kidnapped. She further shared the number of her alleged abductor.
The Tweet went viral and well-meaning Nigerians pulled together resources to help rescue Toyosi…. hours later, Toyosi updated Twitter NG that she is "Fine".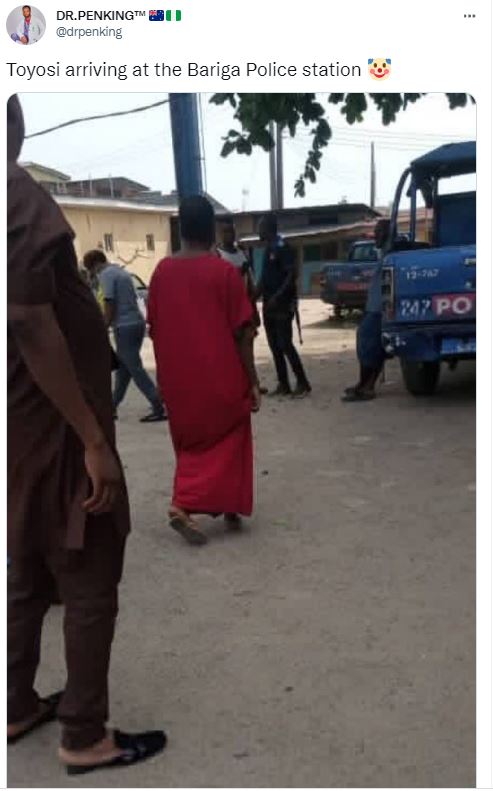 Her post was suspicious and people assumed she was being compelled to share the tweet by her kidnapper and they pressed further. This led to the police raiding and arresting the occupant of the house address that was retrieved from tracking the number she shared online.
Lo and behold, Toyosi made a video that she was entirely okay and she admitted that she raised a false alarm. Her sister in a viral whatsapp conversation corroborated the video as she claimed her sister (Toyosi) was catching cruise with the Rape alarm. Read here.
In a recent development, media personality, Deji Adesogan announced that Toyosi has been arrested by the police for the disturbance of public peace
"FINALLY: Lagos State Police Command has reportedly arrested Miss @_misteriouss & set for her arraignment before a Lagos court, for raising false alarm (of rape & kidnapping) & disturbance of public peace." His tweet reads.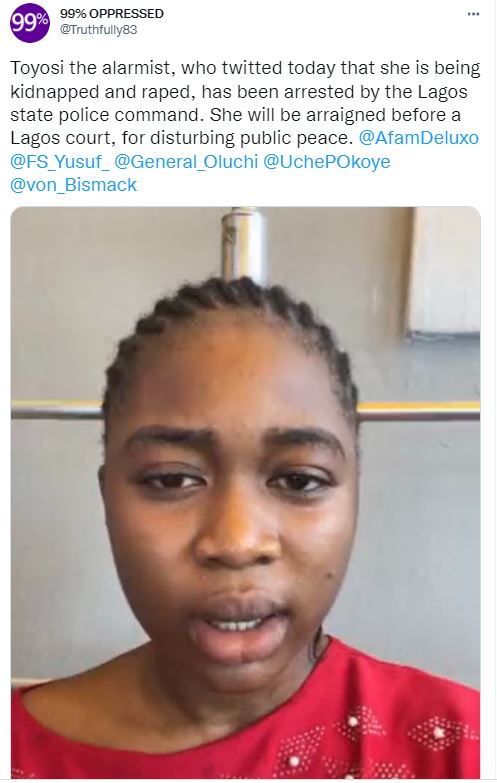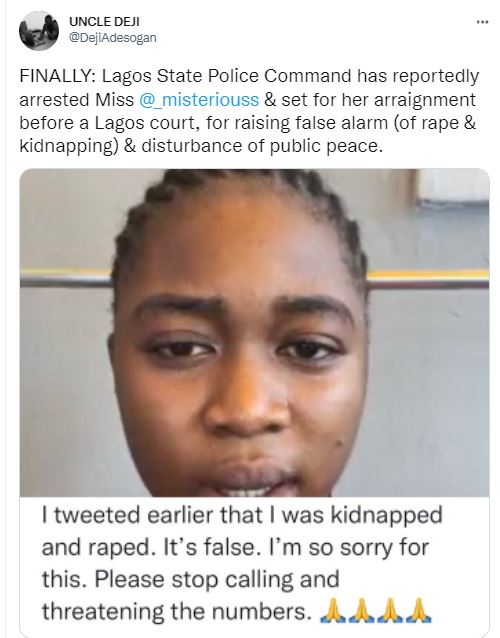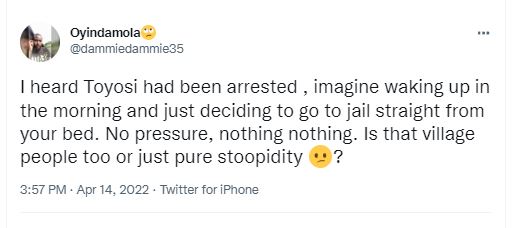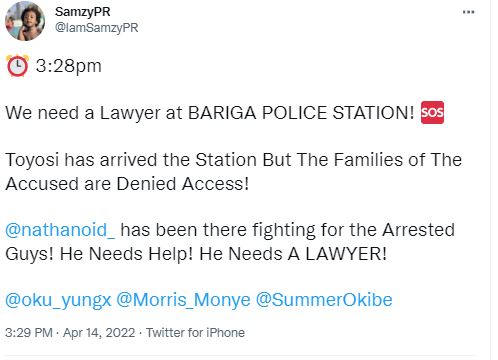 Joy As 70-Year-Old Indian Woman allegedly Gives Birth To First Baby After 46 Years Of Barrenness (photos)
An Indian woman who gave birth at the age of 70 claimed it was never too late to become a mother for the first time, and that her life was now complete.
Daljinder Kaur gave birth on April 19, 2016, to a boy following two years of ⒾⒻⓋ at a fertility clinic in the northern state of Haryana. After nearly five decades of marriage, Kaur and her 79-year-old husband, Mohinder Singh Gill, welcomed their first child.
"I feel blessed to be able to hold my own baby. I had lost hope of becoming a mother ever," said Kaur.
Kaur said the couple, married for 46 years, had almost lost hope of ever having a child and had in a country where is sometimes seen as a curse from God.
"God heard our prayers. My life feels complete now. I am looking after the baby all by myself, I feel so full of energy. My husband is also very caring and helps me as much as he can," Kaur
"When we saw the (ⒾⒻⓋ ) advert, we thought we should also give it a try as I badly wanted to have a baby of my own," she said.
"Everyone asked me to adopt a baby, but I never wanted to. I had faith in Almighty and knew I will bear my child one day," The Times of India quoted Kaur.
Kaur guessed her age to be about 70, which is common in India, where many people don't have birth certificates, but the clinic said she was 72.
The baby was conceived using the couple's own and was now "healthy and hearty" after weighing just two kilograms (4.4 pounds) at birth on April 19, the National Fertility and Test Tube center said
Kaur's 46-year-old spouse, on the other hand, seemed unconcerned with their age. "People speculate about what will happen to our children once we pass away. However, I have complete confidence in God. God is almighty and omnipresent, and he will take care of all of your needs "According to the AFP news agency, he said.
Anurag Bishnoi, who runs the fertility clinic, said he was initially skeptical about going ahead within (ⒾⒻⓋ), but tests showed Kaur was able to carry the unborn baby.
"I first tried to avoid the case because she looked very frail. Then we made her undergo all the tests and once all the results were okay we went ahead," the doctor told AFP.
Some critics worry that the couple's story will give unrealistic expectations to other parents hoping to have children at a late age. But Farrell said while it may garner interest among older parents wishing to through ⒾⒻⓋ she expects most won't move ahead with such plans after being educated about the risks.
The case is not the first in India, with a 72-year-old woman from Uttar Pradesh state reportedly giving birth to twins in 2008, also through ⒾⒻⓋ