19-year-old survivor of Ikoyi building collapse narrates escape story, says he jumped from the 4th floor when the foundation started vibrating (video)
A 19-year-old boy who survived the 21-storey building collapse in Ikoyi, Lagos state, has narrated how he escaped from the building before it came crumbling down.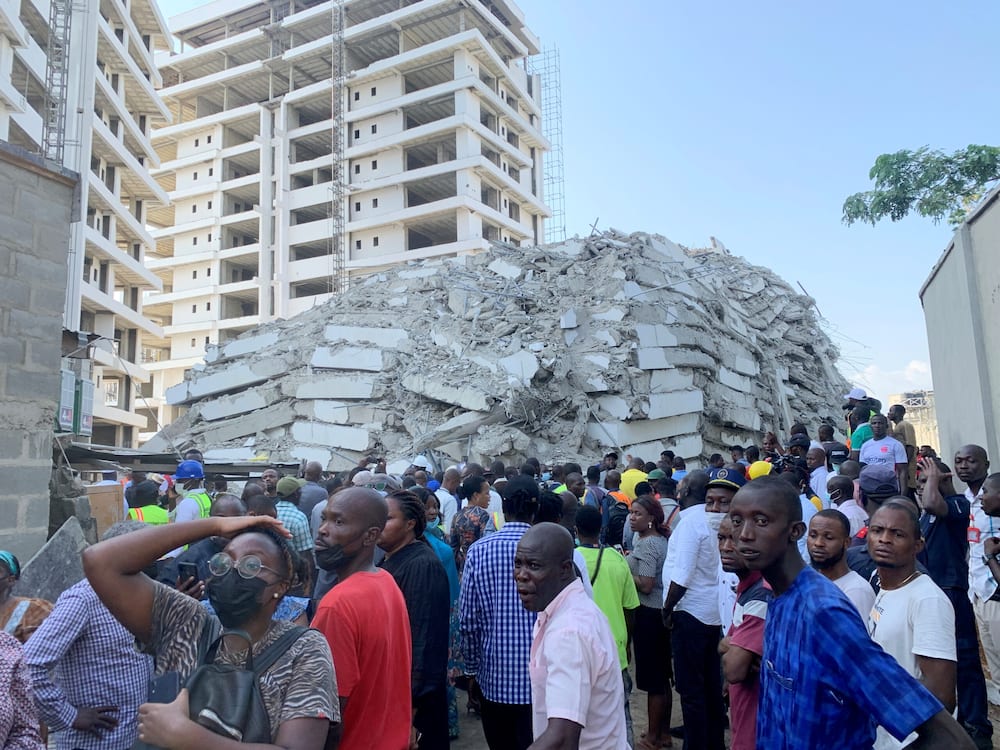 A photo of the boy was shared on Twitter on the day of the incident which occurred on Monday, November 1, and claimed over 40 lives with many people still missing in the rubbles.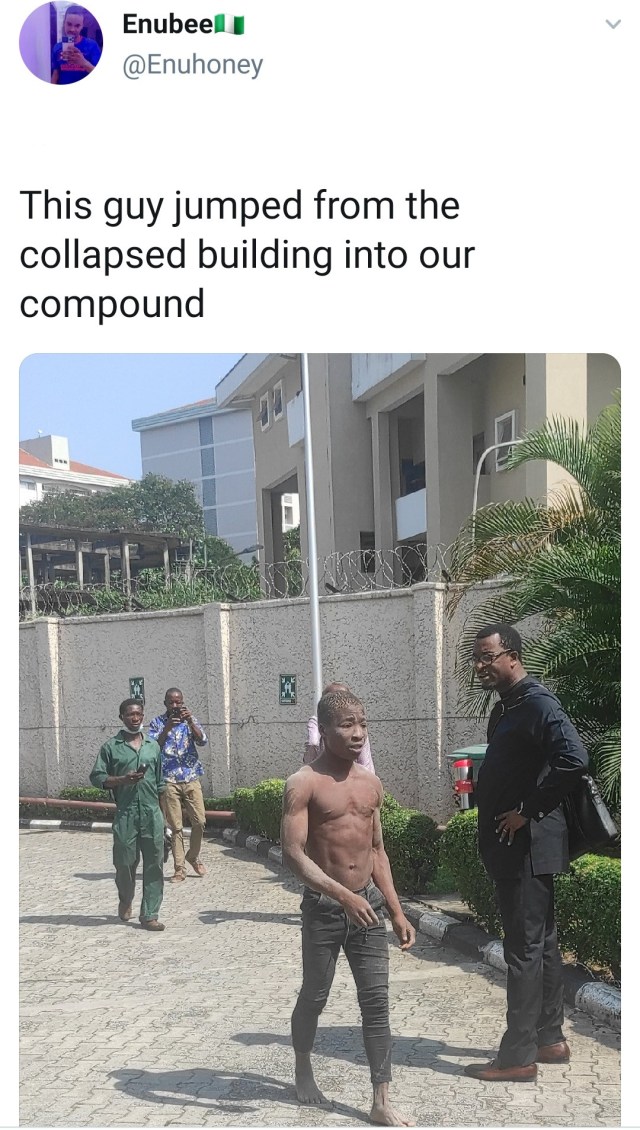 The Imo-state born construction worker, identified as William Nwachukwu, granted an exclusive interview with The Guardian where he spoke about his escape.
According to the young man, he was sleeping in the fourth floor of the building when the foundation of the massive structure started shaking so he took initiative and jumped into the next building.
The young boy who relocated from Imo state to Lagos in search of greener pasture, said he sleeps and takes his bath in the building, and is paid N3500 per day as a casual laborer.
Watch him speak below,